Email Automation Webinar
An Opportunity to Explore Ways to Boost Your Email Marketing
Date: April-21-2015
Place: Pune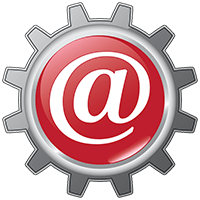 Reaching customers through emails is a popular digital marketing strategy for businesses today. However, it might become cumbersome if business personnel were to track each and every customer transaction and draft emails individually for each of them. Automating emails that are sent to the customers help businesses gain huge time savings, and bandwidth to concentrate on honing their strategies.
While automating emails makes digital marketing easier and smoother, it needs to be done in such a way as to bring benefits to customer-business relationships without spamming the customer with unnecessary automated mails. Niche Softwares, one of the pioneers in digital marketing in the country, is organizing a one-day webinar through which one can learn the tips and tricks of email automation. The webinar, conducted by Mrs. Smita More, Marketing Manager, will cover all aspects of Email Automation – from basics, to types, to statistics of benefits of such automation, to the tips for prioritizing automated mails.
"We intend to share the knowledge we have gained in email automation through our flagship product – Juvlon, to all the businesses or individuals who are interested in email marketing," said Smita, when asked about the intention behind this webinar. She also asserted that since the webinar is going to contain a lot of real life example, if would be easy to understand and assimilate for even those who do not have in-depth knowledge of digital marketing.
The Webinar of Email Automation will be conducted on 28th April from 11.00 AM to 12.00 PM. It is a free event, which can be accessed through the URL provided by Niche on registering on their website.
You can register for the webinar here: https://attendee.gotowebinar.com/register/8755984303381448193
Webinar: Email Automation: Make Emails Intelligent
Date: April 28, 2015
Time: 11:00 AM (India time)
Link to register: https://attendee.gotowebinar.com/register/8755984303381448193
Contact us at marketing@juvlon.com or call us at +91.20.4141.7005 to know more about this upcoming webinar.
About Juvlon
Juvlon is a multi-channel messaging software. Juvlon enables a business of any size to communicate regularly with its target audience. Coupled with it associated services, Juvlon helps in creating highly relevant and targeted email marketing programs. It has been developed and managed by Niche Software Solutions Private Limited which specializes in software development in the online marketing domain. Niche Software is headquartered in Pune and has offices in Mumbai and New Delhi.
Visit www.juvlon.com to know more.
MEDIA CONTACT:
Smita More
smita.more@nichelive.com
Niche Software Solutions Pvt. Ltd.
Swastik House
39/D Gultekdi, J.N. Marg
Pune 411 037
Maharashtra INDIA