​Open rates of transactional emails are generally quite higher than marketing/promotional emails. We all agree that these transactional emails are very boring. But these transactional emails provide a lot of opportunities than you're probably giving them. There are ways that will help you make these seemingly arid emails more interesting. I am sharing some real examples of how can you make the most of these boring but still the higher performing emails.
Some ​common examples of transactional emails:
Welcome message / Account opening
Shipment tracking and order status
Order shipment confirmation
Account termination
Payment confirmation
Invoice
Let's see how to spice these kind of emails. Juvlon's Web Design Team will help you design such attractive transactional emails for your business.
​1) Customer review and feedback
I had referred to these examples in my earlier blog – 'Smart Ways To Collect Customer Feedback Using Email Marketing'. In this blog I had shared two examples of collecting customer review and feedback as soon as you place the order and after the delivery of the product. Sharing these examples once again.
​Check this email from Myntra where I received this email as soon as I had placed an order.
​Check this email from SnapDeal where I received this email after few days post delivery.
​2) Product Tour
This is the best place to share all the required information about how to use your product or service. I liked this example from Vimeo. They are sharing information about how to use their platform since I am a new user.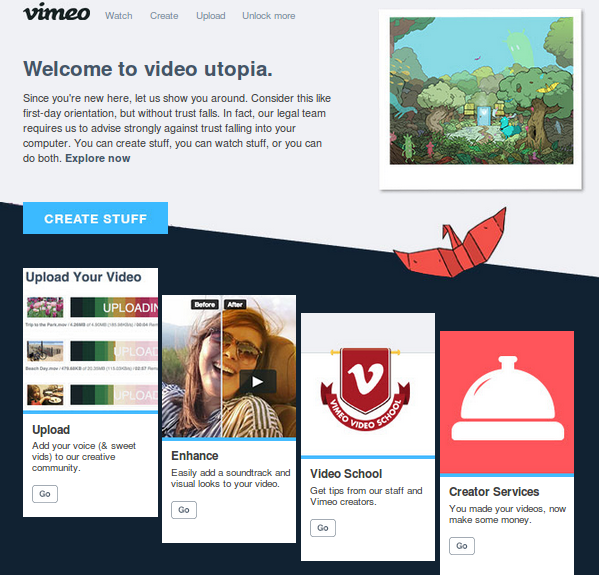 ​3) Referrals
One of the richest assets that will help in growing your opt-in list. You can suggest your receivers to refer your service/product to their friends.
Here is an example from Dollar Photo Club subscription email where they have suggested the member to refer this service to friends or colleagues.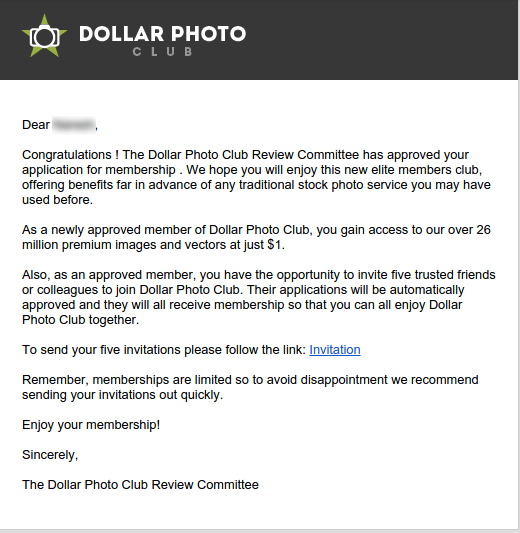 ​Here is another example from Dropbox. If the receiver's friends sign-up the receiver get some more space on Dropbox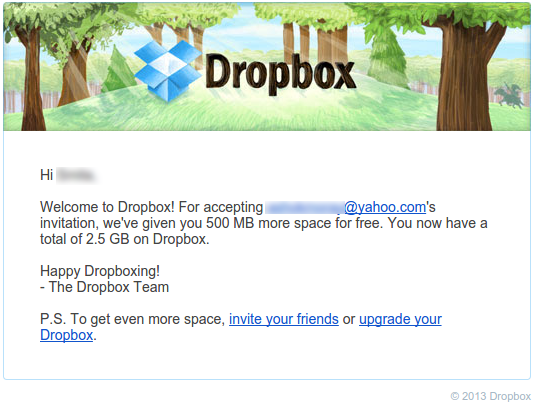 ​4) Updates
I loved this welcome email from Home Depot where they share the links to the mobile app and their social media accounts. You can think of sharing some of your recent blog updates here.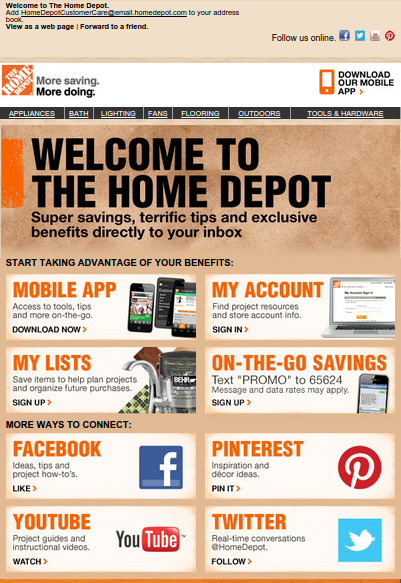 ​5) Offers
Transactional emails can also be used to share your offers and sales. Jabong has been successfully making the most of their transactional emails. As you can see in the below example, they have shared the info about their sale at the time I created an account with them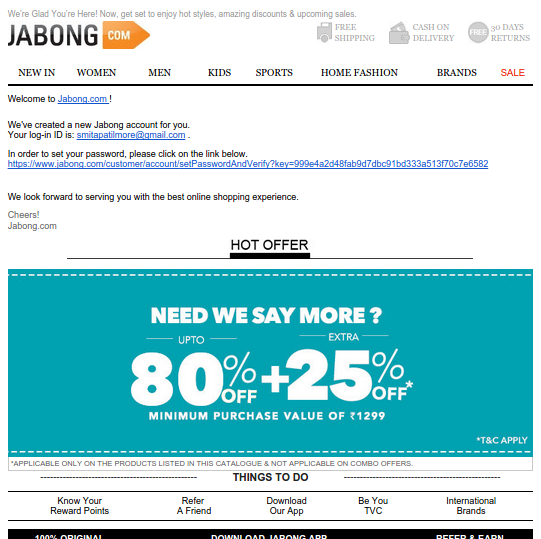 6) Cross selling
You can tie up with advertisers who could cross their offers with your subscribers- just like we can see in this BookMyShow transactional email.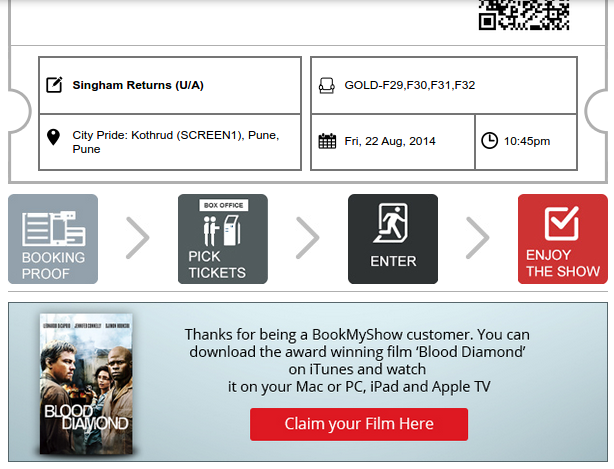 ​I am eager to learn more such suggestions and examples of how to make the most of your transactional emails. I am sure these suggestions will help you improve the engagement with your subscribers.