4 Ways to Avoid the Spam Filter
You've cultivated your email list, prepared the content and you're ready to hit the 'send' button for your email campaign. You anticipate it will land in your customer's inbox, but how can you make sure it won't end up in their spam folder?
As email marketing increases in popularity, spam is increasing as well. A report by The Radicati Group, Inc estimates 84 percent of total email traffic is spam. To avoid becoming a causality of the spam filter, there are a few ways to help your email campaign reach your customers inbox.
1. Avoid spam-flagging words or punctuation in the subject line:
Did you know that certain words and symbols could send your email to spam land? It's true.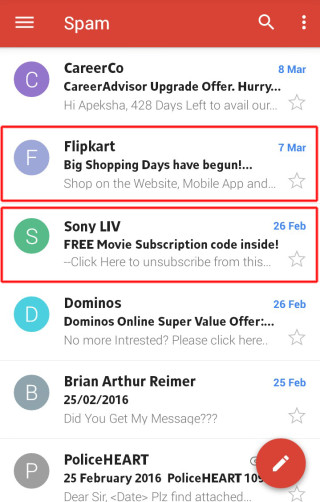 Expletives, over usage of punctuation marks, dollar signs and all caps are among the items that should be avoided in subject lines and within email content as well. You should also avoid deal-based wording such as free, cheap, increase, buy, money, chance, ad, offer and credit. They send up a red flag trapping your email in the spam folder.
2. Select an email service provider that offers an anti-spam feature:
Make sure you're using an email service provider that offers spam protection. Reputable email service providers should have tools, like a service that has spam-check option for your subject line, for you to use. Features like this can help increase delivery rates for your email campaign.
3. Create relevant content:
Customers have the ability to mark messages they receive as spam, which could happen if the subscriber doesn't consider the content relevant, or they receive correspondence too often.
Once a customer marks an email as spam, the spam filter might catch future emails. Explore an option of letting customers decide how often they receive your emails.
Provide balanced, consistent content. Mix up your content material with both text and photos that are engaging, while continuing to highlight the message you want to convey.
Offering this personal touch and observing customer preference and behavior can help the customer feel connected to your business and more likely to engage in future emails – decreasing the possibility of your email being marked as spam.
4. Test your email:
When you're trying to determine which email campaigns work best, don't be afraid to test different formats and analyze the results to maximize delivery.
You can A/B test various components of your email that will not only increase delivery rates, but your overall efficiency.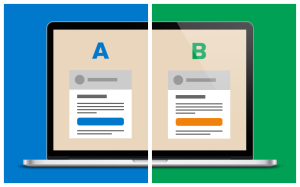 To conduct an A/B test, or split test as it's sometimes called, you'll send emails to two small groups of people on your email list. Let's say you want to test your subject lines. Each group receives the same email, but with different subject lines. Watch your open and click-through rates to see which one does best.
How do you ensure your emails are delivered to an inbox and not a spam folder? Share your thoughts in comments below.