[Infographics] 5 Steps to Build Amazing Email Lists from the Ground Up
The most widely adopted Internet social network isn't Facebook, Twitter, or LinkedIn: It's email.
More than 85 per cent of adults who are online have an email account while 62 per cent have a social networking account. And those email users are far more engaged than even Facebook users: Only one Facebook status update is posted for every 83 emails sent. Email performs better than social media when it comes to content visibility and interaction. Average email open rates can hover around 30 per cent, depending on the industry.
While it's important to continue to grow your community and help your customers through social media, don't forget to nurture email, the most lucrative and engaging sales channel. Let's talk about the lifeblood of your email program: building email lists.
Click To Enlarge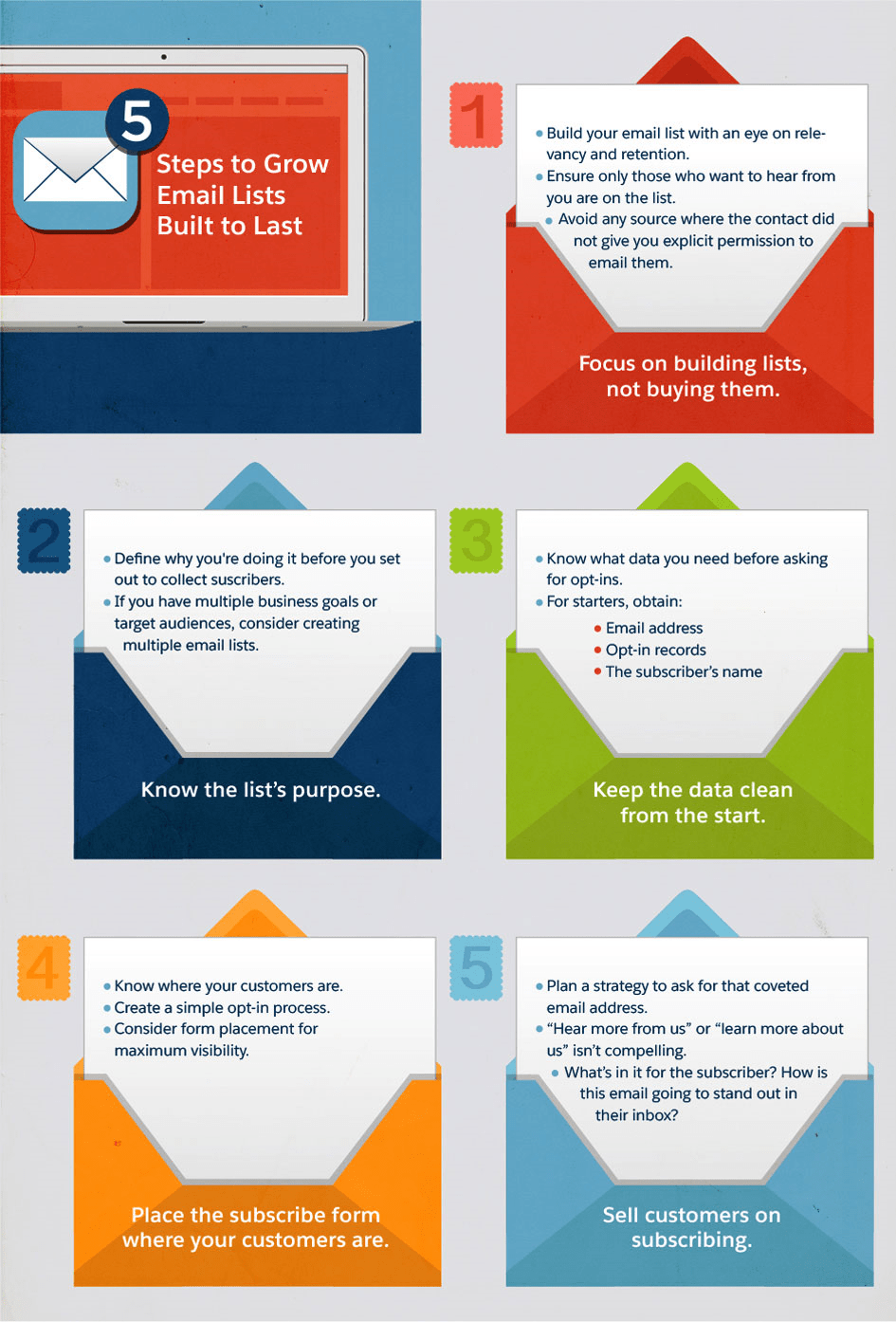 Via Salesforce
About the Author:
Lauren Hall-Stigerts is the owner of Marketing Gal Consulting, a content marketing and social media agency in Seattle. She helps software and digital gaming companies get seen, build trust, and grow their audience. Lauren is also an active musician, gamer, and tea enthusiast. Follow her on Twitter @hallstigerts.