Email marketing is a tool used by marketers to connect with their customers at a personal level. It enables marketers to maintain brand recall and engage customers on an on-going basis. While for B2C businesses, the role of email marketing is apparent and marketers prolifically use the email medium to send relevant content and offer related information to customers; in B2B business the use of email marketing can prove to be tricky. While looking after Business Development for Juvlon, I come across lots of anxious questions from these major B2B business owners asking how can we use email marketing for our kind of business. So here are some suggestions of how Email Marketing can be useful for B2B sector. I will be covering these suggestions in 2 parts.
B2B customers are not looking for the next 'Big Billion Day' or the mega-deal that you have customized for them. B2B buying process is long and involves multiple decision makers. One single email marketing campaign can't motivate them to invest millions in your offering. Then what good is Email marketing in B2B business? The answer is simple, as B2B business is all about building and nurturing relationships, Email marketing helps you do just that!
In addition to building brand awareness and trust, email marketing enables B2B marketers to generate leads and increase social interaction with existing customers. Emails in B2B context are not directly aimed at driving sales, but at building customer loyalty, educating customers and eventually leading to upsell. Here is how email marketing continues to remain relevant in B2B context –
Determining new business areas: B2B email marketing campaigns are a great tool for determining new business areas by building B2B networks and exploring expansion or diversification. As all campaigns are aimed at an informed and relevant audience, new business area potential is very specifically defined.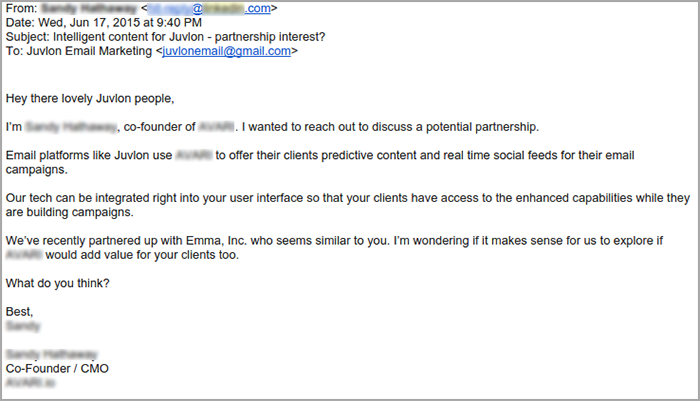 Lead generation: With new business areas defined, consistent B2B email engagement also results in lead generation. In-bound queries about a new technology or service featured in your email marketing campaign can increase manifold if targeted to the right B2B audience. According to a survey by IDG reports the company website, trade shows, conferences, and email marketing are the most results-driven lead generation tactics used presently. The least advantageous are reported to be print advertising and direct mail. (Source Marketo)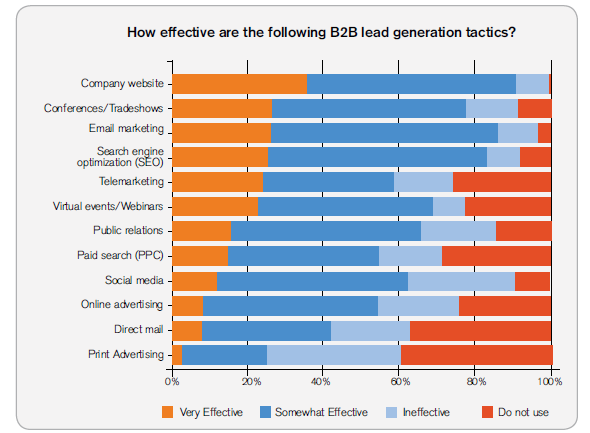 Acquisitions: Repeat purchases, service agreement renewals and new business can be acquired with carefully designed and integrated email marketing campaigns. I came across this interesting graph on www.groovehq.com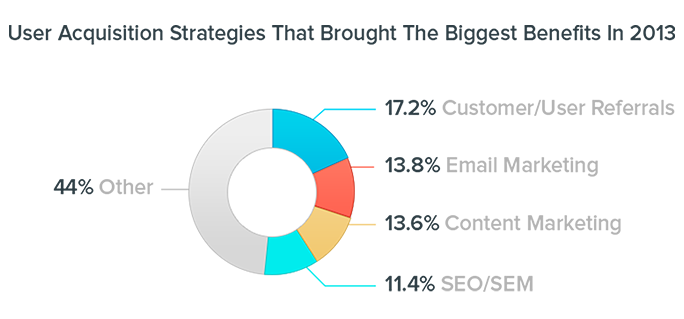 In my next blog I will be discussing how email marketing can be used for customer retention, customer engagement, educating customers and brand building by B2B sectors.
About the Author:
Vikas Raina is Vice President Business Development at Niche Software Solutions. He has more than 10 years of exhaustive experience in Digital Marketing Industry.