According to marketers, email has a median ROI of 122% – over 4x higher than other marketing channels like social media, direct mail, and paid search. Also, 89% marketers say that email is their primary channel for lead generation.
The above stats prove that email is not dead. Email continues to dominate the marketing world. Email marketing trends are constantly evolving and changing, which means that marketers are required to learn, test, evolve, adapt, and modify their tactics accordingly.
Here are some key email marketing trends, which we think are important to keep an eye on in 2018!
1. Interactive Emails
Inbox is a battlefield where brands are competing with each other for standing out in the customer's inbox. According to a poll by Litmus, more than 27% of marketers believe that interactive emails make a big impact in email marketing. Interactivity within will pick up during 2018. This means marketers need to deploy new assets and techniques in their messages to keep users engaged. Interactive emails allow the users to interact with the email interface within the inbox.
Some ways in which brands are adding interactivity to emails:
Integrated forms, polls, and surveys: Collect responses or data directly 'from the inbox' without sending them to a separate landing page
Social sharing: Allow the user to share content on their social platforms directly from the inbox
Gifs, videos, and animations: Adding GIF and Videos to emails to keep recipients engaged
Menu options & navigation bars: Integrating these into your emails can increase the number of clicks leading to higher conversions
Countdowns: Adding in a countdown clock in your email for sales and promotions will alert the customer of the urgency to take action – increasing the chances of conversion
Kinetic email is the new trend which marketers will observe in 2018. Emails using animation and CSS transitions to highlight the key content in an email are kinetic emails. Kinetic emails are dominating users' inboxes from already dull, boring and flat static emails with emails which look, feel and experience better.
2. Testing and deliverability
For a long time, testing and deliverability of emails have been important to make sure the emails are opened with the correct design and delivered to the correct email folder. We will see improved email deliverability in 2018 for two main reasons, Email authentication and GDPR. Adoption of authentication will surge in 2018 because of the emerging Brand Indicators for Message Identification (BIMI) standard. It will display senders' logos next to properly authenticated messages. Marketers will see a boost in deliverability with use of all three authentication standards – Sender Policy Framework (SPF), DomainKeys Identified Mail (DKIM), and the newest standard, Domain Message Authentication Reporting & Conformance (DMARC)
General Data Protection Regulation (GDPR), the European Union's new privacy law. Going into effect on May 25, 2018. GDPR raises the bar on email permission practices. Tightening of email permission requirements will constrain list growth, it will increase list quality and boost subscriber engagement.
Together, BIMI and GDPR will spur brands to make deliverability improvements they wouldn't
have otherwise made.
3. Conversational Tone
Wondering if the tone of your email affects the open rates and user engagement? Well yes! The tone you choose to use in your emails affects the way your customers respond. By focusing on the tone of your email, you might be able to stand out in an already cluttered inbox.
Ask your users questions to get them thinking and then give them the answer they need by directing them to your content that helps them by clicking on a CTA. Although this strategy may or may not work for you, it will feel more personal.
4. Mobile friendly designs
Are your emails mobile-friendly? Creating and sending mobile-friendly emails is a hot topic in 2018. Research shows nearly 68 percent of all emails are opened on a mobile device, 52 percent of those are on smartphones. Marketers are now realizing the importance of optimizing email marketing for mobile screens.
In 2018, more email campaigns will focus on offering the best experience to mobile users. Litmus shared in June 2017 the market share had mobile at 50%, webmail is second at 30%, while the desktop is 20%. Before finalizing your email campaign, just make sure you test your emails on all major mobile/tablet devices.
Emails with a responsive design look great on every device – no matter what kind is used. Responsive email design ensures that email is readable and actionable irrespective of the device used to view it. For higher readability on mobiles, emails with a short subject line, short body matter, single column template, large font size, and a small image will be in trend in 2018. Besides that, prominent call-to-action will make emails more actionable.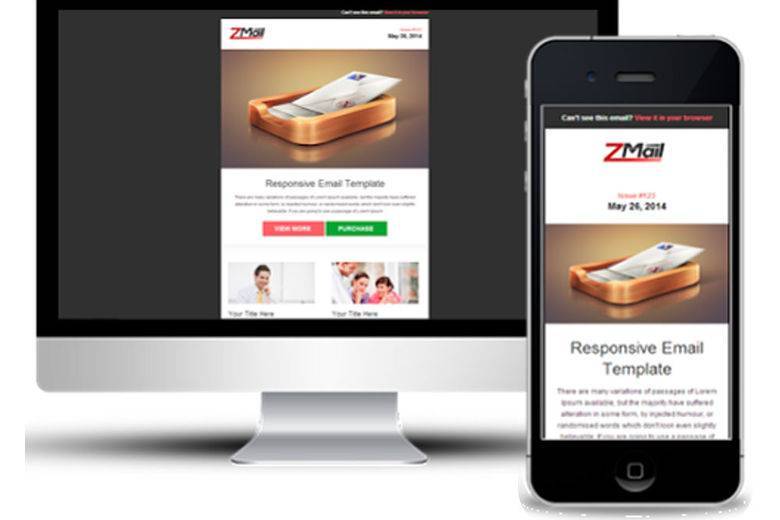 5. List segmentation and personalization
In years past, personalization and segmentation may have been optional, but no more. In 2018, marketers have to meet expectations and that means creating relevant, personalized messages that subscribers want to read. Segmenting lists allows marketers to better customize their interactions with each of their individual customers.
Email personalization is one of those trends that has been awhile but hasn't been utilized as much as it should have. If you don't personalize your email, what do you have? An email that will get lost in your client's inbox. Personalization has been more than just inserting a name (or any other demographic) for a long time. These tactics are now not enough to drive better results. Projects like building personas and behavior triggers should be the high priority for anyone who wants to take personalization seriously. There are many personalization tactics that brands can use. These include anything from product recommendations, personalized landing pages, intelligent real-time content that changes depending on geography or even to campaigns predicting what the consumer will do next.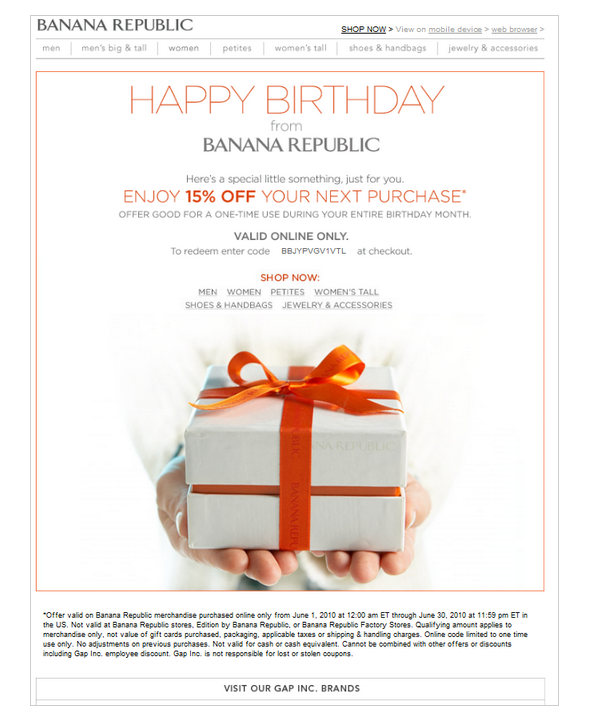 6. Email Automation
With the growth of personalization and targeting on the rise, automation will become increasingly necessary for efficient, effective campaigns. According to Forrester, trigger-based marketing can generate 4x the revenue of standard communications, so automation is no longer a should, it's a must.
Many brands are now using hyper-segmentation automation to save time and improve the customer experience. It is the process of sending automated series of emails to customers based on their needs. How to do this? Allow your subscribers to choose the content they want to receive. This is called self-selected. These campaigns are more relevant and hence can and drive sales.
7. Multi-channel experience
Businesses focus only on acquisition and loyalty, but customers are looking for a more realistic approach. This multi-channel marketing comes in.
In 2018, within tools and technologies, marketers will now be able a strategy based on the interests of customers and them first with email marketing and then with such as paid, social, direct mail.
Nurturing customers at every is the key to successful email marketing. This when the customers are leads, and pre-delivery, to loyalty, then retention and back. All these touchpoints will require the marketer to be present to deliver value to prospects at every step with your business. The result, if it right, is a experience along every touchpoint that delights the customer the ultimate ROI at every step.
8. Machine learning or AI
Machine learning can be used to automate and aspects of your email marketing campaign, such as content, and frequency. AI powers everything from to self-driving cars. And now marketers are using better create, optimize, and send emails. Artificial Intelligence into your email marketing toolkit not only helps in humanizing and sharpening timings of emails but also predict and the subsequent action that you should take.
9. Storytelling
Using story forms is the way to engage your audience and sustain their interest. People get curious about something due to the gap between what and what they want to know. You can use this in marketing strategy, in which you can create a storyline that unfolds bit by bit; email by email, hence grabbing the attention of your customers.
Creating a series of emails which include a teaser email, catchy, some knowledge-based emails and the final email which your product/app can work wonders for you.
These email marketing trends of 2018 will take your marketing campaigns to a whole new level. You can use these techniques to create engaging and successful email marketing campaigns for to increase your sales and generate more ROI.