Email Marketing Trends To Follow In 2019
As time pulls down the curtain over the year 2018 and we reminiscence about the passing year, we also need to set our goals for the coming year. How are things going to change in 2019? What will be the trends and the goals for email marketers?
In the digital world, things change fast and you need to not only know about these changes but, also incorporate them in your email marketing campaigns to leverage the most from them.
76% of subscribers actually purchase from an email marketing message. 97% of businesses use email marketing to convert email recipients into buyers. These statistics reveal how important email marketing is for your brand?
So, let's have an insight into the email marketing trends for 2019.
1. Combine email marketing with social media
This is the trend that will continue in 2019. To make your email campaigns more impactful and generate better response, combine social media with email marketing. All your emails should have the social media links, so that the customers are directed towards your social media page or profile. This opens up new possibilities for the customer to explore about your brand and helps you to get in touch with a new set of subscribers.
Also, the social media campaigns should speak about email campaigns and connect the social media followers through emails. So, it's a two-way traffic that you can surely leverage from.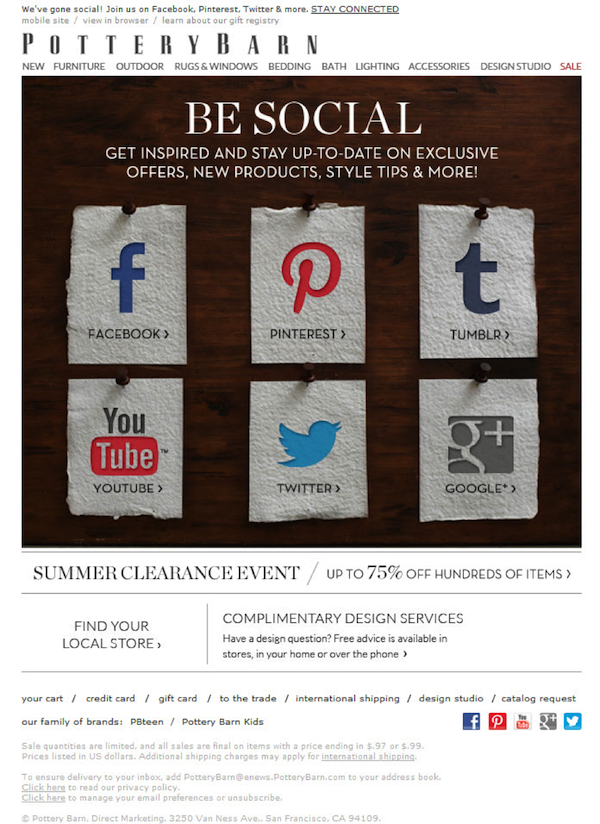 2. Storytelling strikes a connect
Storytelling is being widely accepted by marketers to connect, engage and influence the audience. Email messages that are in a story form at the beginning of the email and then continue ahead with a marketing goal or agenda by telling the value of the product/services would create a better impression on the audience. Ofcourse, segmenting and targeting will lead the marketer to the right audience so, it should precede storytelling because, a right story needs to be told to the apt audience.

3. Nurture relationships- sell less, connect more
Email marketing is no longer just about selling, selling and more selling. It is no longer about just extending coupons and discounts. It's about first developing a connect with the audience, knowing the audience better. For this, brands have to understand customer's challenges, problems they face to which you can provide a solution. Customers connect when your products/services render value to their lives. Also, newsletters are a great way to connect with customers and know more about them.
You can engage them through probing into their requirements and expectations, call for their suggestions through contests or engaging activities. The more they engage, the more connected they will be with the brand.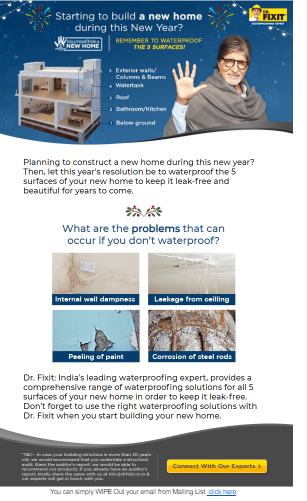 4. Respect privacy- Genera Data Protection Regulation
In the year 2019, personal privacy is going to be a point of discussion for email marketers. Rules and regulations are changing in favour of maintaining strict privacy policies for sharing personal information. The policy changes will affect email marketers while gathering contact and other details of customers and sharing them with the third party. This is with regards to the European Union where the General Data Protection Regulation (GDPR) has been effective from May 2018. This may not affect all marketers, but it's a major development that one needs to consider before they communicate with anyone in the European Union.
5. Getting mobile friendly
74% of smartphone owners use their devices to check their emails. 69% of shoppers are influenced by company emails and make a purchase through their smartphones. Therefore, if you aim at optimizing your email campaign then let your emails be mobile friendly. Thus, mobile optimization for emails is essential as most customers are viewing emails through their mobile phones as compared to their computer screens.
6. Artificial Intelligence
Learning begins after the email campaign ends. Yes, it does. After you wind up the email marketing campaign you need to observe/read consumer behavior to learn and incorporate these learnings in the future campaigns. Artificial intelligence gives detailed insight into marketing campaign analytics. It also helps in identifying new customers and analyzing consumer behavior. Integrating AI in your marketing, can help to improve daily results and performance.
While email marketing techniques are getting more sophisticated, Juvlon assists you in connecting with customers in the best possible way and engage them with its various tools. Connect with our team to know more.