Email tricks to stand out better
Our mind doesn't like to be stressed about anything; may it be while using websites, phones, while shopping, doing daily work, using any kind of product or service. Thus, in today's world, all companies are focusing on creating user-centric products/services with ease of use. Simplicity is at the core of each creation.
So while you check your inbox the battle for you is to simplify the activity by choosing relevant emails in a cluttered inbox. For marketers, the inbox battle is about catching customer attention. Thus, for marketers winning the inbox battle is about keeping the promotional and marketing emails simple. Successful email marketing is knowing more about your customers' mind and approaching them accordingly.
Apart from simplicity, there are other factors that lead to the success of email marketing campaign. These are tricks of winning the inbox:
1. Use the magic of data mining:
Email marketing is all about data mining and thoughtful targeting. Data mining converts information into knowledge to know about your customers and future patterns. When you send a welcome mail try to understand a bit more about the customer; date of birth, hobbies, likes or dislikes, education, etc. Well, all of this cannot be understood through the welcome mail but, consecutive emails will build up this information. You can start by sending an email on birthday or anniversary. Don't miss sending birthday message.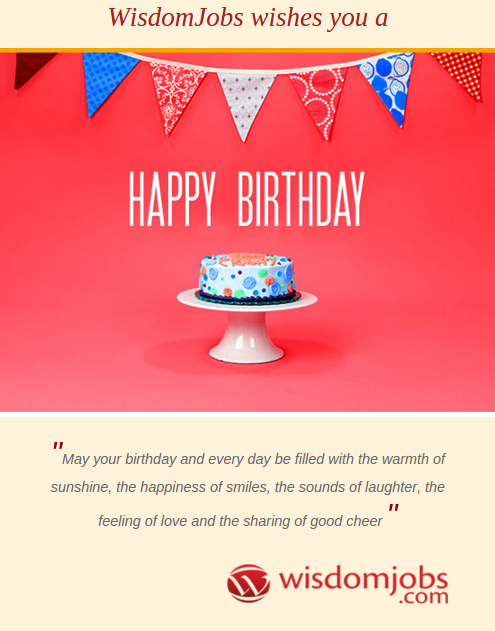 ClickZ reports that birthday emails get great conversion rates. They lift conversion by 60% as compared to non-birthday emails with a similar offer for the customer. When you wish them on occasions attach a discount coupon they can redeem with subject lines like 'A birthday gift for you'. You can also collaborate with other companies to promote your brand to reach customers in a manner that they can relate and find useful.
2. Ask for suggestions:
Customers are eager to talk to you about their experience of using your product/services. Ask them what more they expect from you and the emails that you send. Let it be a candid tête-à-tête with the customer where you ask them to share their views. Place a prize for the best suggestion that comes from customers; this motivates them even more. You can back such emails with an SMS campaign to inform about the contest.
Surveys are a popular way to get feedback about customer experience of using your product/service. Ask customers to rate your experience on a scale to one to five. The results from these feedbacks should be analyzed and used to send more focused and targeted emails.
3. Nostalgia plays the trick:
Everyone loves to relive moments and this is a powerful tool that marketers can use to connect with customers. Customers are happy to spend on services and products that bring back fond memories and those that give special moments. So let your customer relive moments and create more such memories for them. For example, Universities pull up donations from alumni especially during alumni meet. Customers' earlier browsing history and purchases can be used as reminders so that you can suggest them similar products/services and offers.
4. Create suspense with a cliffhanger:
Create interesting content and use a line that acts as a cliffhanger and compels the customer to explore more by clicking on the call to action button. This will lead the customers to best and latest offers, trends and convince them to buy products.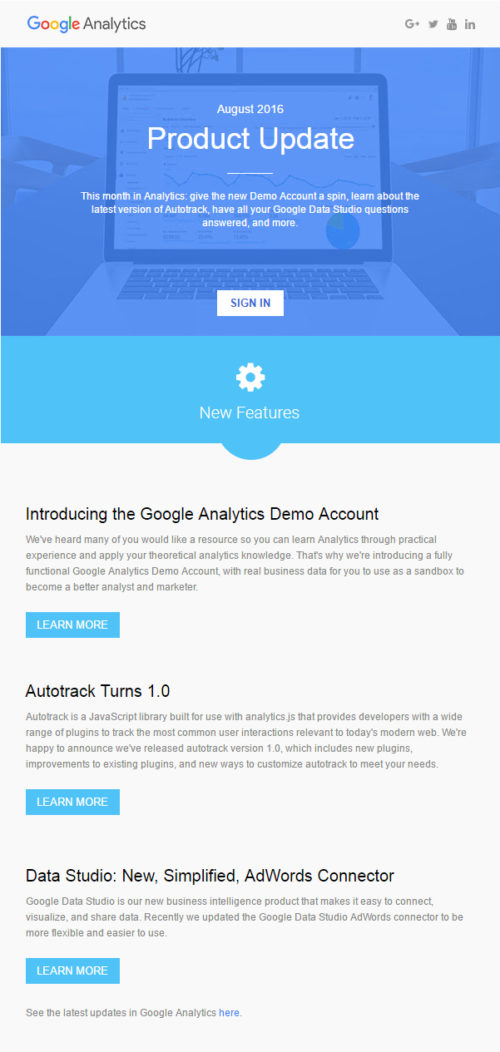 5. These are some usual ways of winning the inbox of your customers:
Note: these below points have been mentioned in our other articles so I have given the links to those articles.
1. Sending welcome messages as soon as the customer subscribes to your website or mailer or sending birthday messages
2. Writing an interesting subject line
3. Sending re-engagement emails: When you send a mail to inactive customers to get back their attention, you will know who is interested in your brand (when they respond). Apart from that, you will also generate immediate sales!