Four Ways You Should Use Email, But Probably Aren't
Right now, email newsletters and promotional emails are some of the most popular types of emails to send. TechCrunch just did an article about the current obsession with email newsletters and a customer's willingness to open and read them.
But newsletters and standard 20%-off-emails shouldn't be the only emails you send. Often, brands don't utilize email marketing to its fullest. Sending a diverse array of emails to your subscribers is the best way to keep them engaged.
To help, here's a list of four ways you should use email, but probably aren't:
1. Tell people about something new
Email is a great way to spread the word about something new. Whether you're introducing a new product, website or webinar series – use email to promote it.
You can create several emails around something new. You can send an email out before the product is available to create some buzz, and even let loyal customers reserve the new item. When the product is about to hit store shelves, send an email that focuses on the product's benefits, and once the product is available invite customers to a release party.
When Apple rolled out a new version of its iWatch, the company sent this email: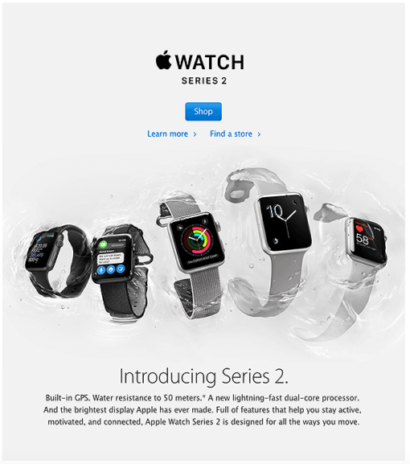 Even the launch of a new website can be promoted through email. Here's a great example of an email that introduces customers to a new experience: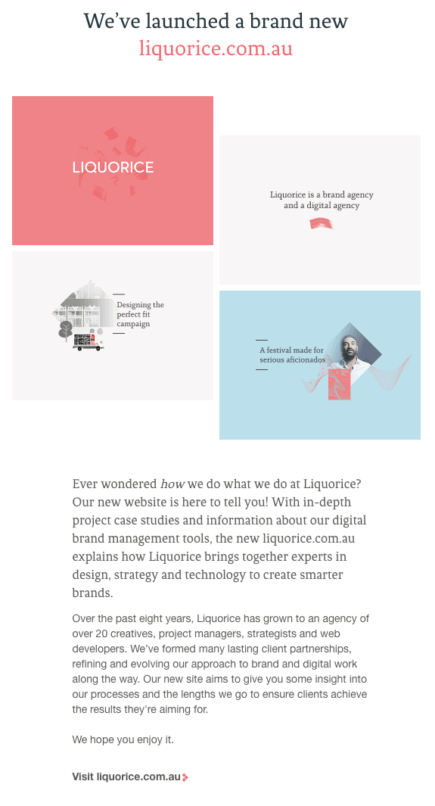 2. Say thank you
The value of your subscribers can't be understated, but in our fast-paced world we sometimes forget to stop and say thanks.
Sixty-eight percent of customers switch brands because they feel unappreciated or unimportant, according to The Ultimate Marketing Plan. It's a simple problem to fix – just say thank you.
You can segment thank you emails too. For instance, thank customers that made a recent purchase or signed up for an online class. You can thank VIP customers for their continued support, express your gratitude to customers that download your app or refer a friend to your website. Here's a thank you email sent to a segment of subscribers that signed up for a specific newsletter: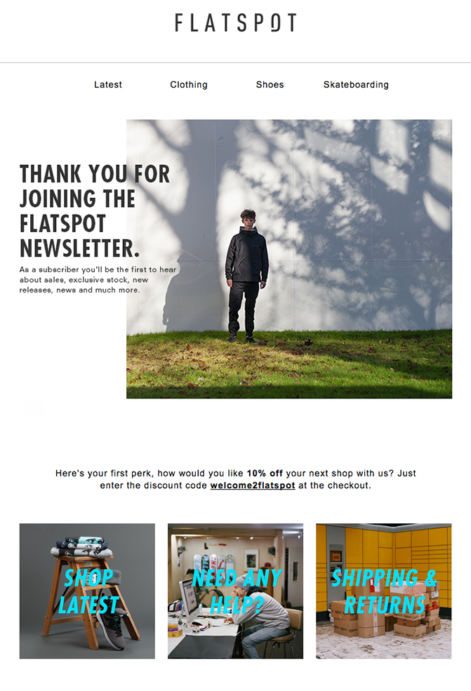 3. Upsell to subscribers
Encourage subscribers to upgrade, try a new (more expensive) product, buy an additional item or get a new accessory to complement a recent purchase. In short – upsell to customers.
To upsell properly, you'll need to collect customer data so you know what customers buying and how often. Armed with this kind of knowledge, you can send specific emails to customers that offer products that they're likely interested in.
Grammarly, a service that checks content for errors, shows customers how often they use their free membership and offers a discount to upgrade. It's personalized and offers an incentive to make a purchase:

4. Invite customers to events
Hosting an event? Email an invitation. An event doesn't have to be a black-tie affair. You can send invitations to a customer appreciation sale, a webinar, sidewalk sale, a book signing or a tasting event.
Remember to include the basic information like the date, time and place. The call to action should give customers the ability to reserve their spot, or find out more about the event.
Here's a great example of an invitation to a webinar: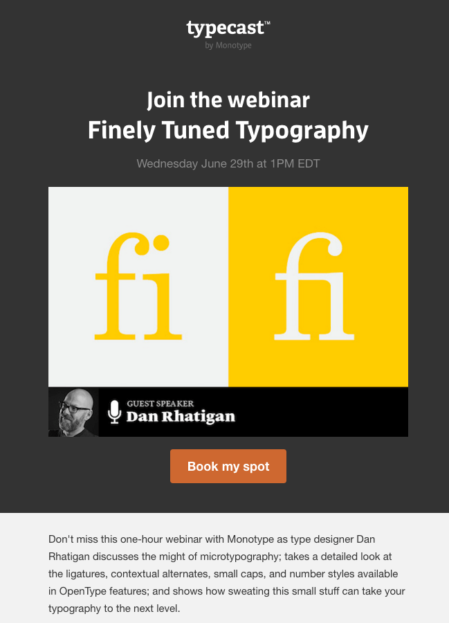 And there you have it – four ways to use email that you're probably not doing right now. The ideas are meant to shake up your email routine and give subscribers new, fresh content.