Summer calls for fresh ideas, fresh products, fresh drinks and fresh sales! Apart from the chillers, breezy dresses, pastel colours and water parks, summers pack a whole lot of punch in terms of shopping. The Summer Sales. From the Amazon's Great Indian Sale to Flipkart's Big 10 Sale. Summers these days are all about looking out for smashing deals and offers.
Email marketing has a huge role to play during summer sales. Right from creating the atmosphere to raising the tempo of the sales, emails have a lot of heavy lifting to do before, after and during the sales. If you are planning on a summer special sale, here some Hot Summer Email Marketing Strategies to get you going.
1. Make it visually fresh
Customers are already scorched up due to the heat outside, which gives them all the more time at hand to sit at home, observe, analyse and judge you. (yes, they do that). Just like the Summer cleaning at homes, users come up with the need to clean up their mailbox and unsubscribe from mailers. Sales and email is a combination that can land you in the spam list, faster than you would ever know. Marketers need to tread carefully here. The safest and the mandatory tip here is to make your email visual. use a dash of colours, but take care not to turn your emails into an eyesore.
Take for instance, this email from FlipKart right before the Big 10 sale was about to begin. It is a normal sales pitch asking customers to come and shop at their sales extravaganza. They could have made it boring, but the splash of violet – lilac soothes the eyes and soul at the same time, making you stop, look, read and act. The content is crisp, evenly distributed and draws attention at the right places.
2. Shout Aloud with Subject Line
Imagine that you are selling your products/wares in the city market that is packed in the summer sale season. You want to attract a customer, what do you do? You shout out!
Yeah! It's as simple as what the street vendors and shopkeepers do to drag a customer away from their competition. Now, the customer's mailbox is the marketplace and promotional email from other brands are your competition. All you need to do is Shout and Pop!
Use simple, informative and catchy subject lines that SHOUT out what you have to offer in the sales! Better deals? Awesome payment options? Or free gifts! Just put it right there upfront for your customer to read, get enticed and come rushing to your store! Believe me, an awesome shout worked back then, it works even now. And yeah, add some emojis to pep up the game.
3. Time it well
You have nailed the content, created awesome visuals, now is the time to send it out. Your timing and frequency of sending out the emails can make or break your campaign. Bombarding your customers with sales emails every second day, will put them off resulting in your account getting blacklisted. Pick a day, preferably during the middle of the week – say Tuesday to Thursday – to send out your emails. Customers may miss out on your emails during the weekends if they have planned a getaway or something.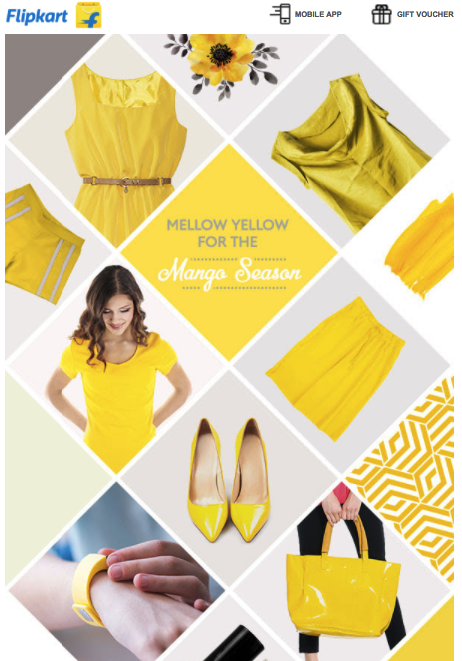 A-B test your emails for the time, content and the subject line before launching it for best results.
Have you tried anything new to increase your summer sales? Let us know!