"People do not buy goods and services. They buy relations, stories, and magic." – Seth Godin.
Can you give me two reasons why should a subscriber open your email, when you know that his or her inbox is an open battlefield for marketers to grab attention? If you cannot find a reason, then you have the answer as to why there are inactive subscribers on your email list? These reasons will guide you when you start thinking about reactivating these subscribers.
The above Seth Godin quote has rightfully captured the essence of marketing. It implies that marketing is more about creating relations with your customers and telling stories that they connect with. When customers fail to feel interested in the way you present your products & you cannot build a relationship, they become inactive subscribers.
Answer these 5 questions to know how to reactivate your email subscribers:
1. Have you defined the inactives?
The first step is to define the inactives. Per Caroe mentioned at the Marketing Sherpa's Email Summit that around 70 to 75% of your email list is inactive. If you are investing and focusing on email marketing this figure could be discouraging. But, how do you define an inactive lead? Well, a majority of marketers believe that subscribers who haven't clicked, opened, responded or acted in the past 6-12 months are called as inactives.
2. Are you connected to your customers?
If your customers haven't responded at all, ask them the reason. Most of them wouldn't find it comfortable to answer but, those who do can help revive the connect. From their answers, you would know what they expect in the emails and why have you failed to connect with them? They might have just connected while they signed into a webinar or availed to some discount thus, the consecutive emails might have got irrelevant.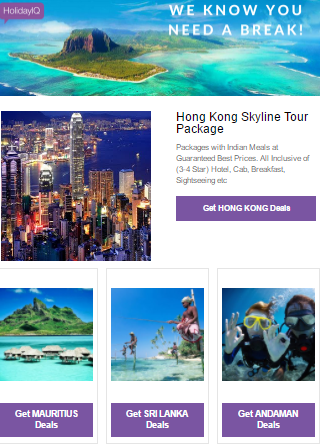 3. Are you listening?
Listen to the pattern of responses in the first 2-3 steps. Listen to the input you got from inactive subscribers who took the trouble to answer. Analyse, understand and then create an email campaign for them. Understand why they didn't open the emails; is it a matter of format, relevance, utility, content, presentation, clarity, perceived value, lack of personalization or interest. It might also happen that they prefer to connect to you through other channels like social media or mobile.
4. Is the email relevant?
Send relevant emails by referring to the information that your customer shared when they signed in. Know their preferences, choices, needs, economic background, and the subject of interest. Also, present the email in a manner that would interest them. Present a solution to the customer's need in the form of a great story when you create an email. Build this information corpus to use it while creating relevant emails.

You can also send something that is in news lately to capture their attention. In the sea of emails that your subscribers get, give them a reason to click only your email.
5. Are you connected through social media?
Many of your subscribers will be active on social media. Connect with them through your email to your social media accounts. The campaigns on social media to show some interesting traits and trends among customers. Use this to send relevant emails. Also, run the same campaign across varied platforms like emails, mobile and social media, so that the customer is connected through many touch points.
Juvlon's Email and SMS integrated reports allow you to track the receiver's activities on Email as well as SMS. Thus, helping you to decode and analyze the data from the campaigns. Connect with the Juvlon team to create a healthy email subscriber's list.