Email marketing is one of the most dynamic fields, where new methodologies or strategies are being implemented every day. But one factor remains constant- building and maintaining customer relationships.
One of the most important factors on which the success of your email campaign depends is your email click-through rate. Through this parameter, you know whether your email campaigns have engaged your customers or not. You also get to know which links the customers have clicked or in which part of the email customers have interacted the most.
What is a good email click-through rate?
The click-through rate varies from industry to industry. Marketers are often looking for email statistics to compare their customer engagement rates for open, clickthrough and delivery within their sector. According to Hubspot, B2B companies that sent 16 – 30 email campaigns per month had the highest median click rate of 6.0% and B2C companies that sent 16 – 30 email campaigns per month had a median click rate of 5.6%.
Consider this scenario – You work hard and create an awesome email with tailored content and beautiful images. Now you are all set to send it to your customers. You think your email campaign will be successful, but your email reports are telling some other story. Your opens and clicks through rates are very low. You keep wondering what went wrong. This can be very frustrating at times because you had spent a lot of time and energy working on this campaign and it did not perform well. But no worries, we have some ways in which you can improve your next email click-through rate –
1. Subject line
Your first interaction with your subscriber is through your email subject line. You need to make a good first impression with a strong subject line, which compels your subscribers to open and read your email. According to a research by MarketingSherpa, personalized email subject lines increase open rates for consumer products and services companies by 41.8 percent.
Some tips for creating an irresistible subject line:
Keep your subject line short and sweet. according to Entrepreneur, subject lines with 41 characters or under get higher open and click-through rates than longer ones.
Include engaging keywords like "daily", "latest", "news", etc. That can boost engagement and opens.
Using personalization in the subject line goes a long way. According to research, personalized subject lines have 17% higher unique rates than emails without personalization.
Try creating a sense of urgency and exclusivity. Countdowns, limited stock, and deadlines can hint to subscribers that they will be missing out if they don't act fast.
You can also try using emoji in your email subject line
2. Use the Preview Text Effectively
Make sure that your preview text gives a rough idea about your email. Include the most important words which will create a sense of curiosity among your subscribers. Keep your preview text short and sweet.
3. Design
Design parameter comes into picture when your subscriber opens your email. Your emails should be beautifully designed and crafted in such a way that your subscribers look forward to your emails. The design should be simple and smart which looks perfect across all devices.
Create a standard template for your weekly newsletter which reflects your brand and try keeping it same across all platforms. You need to make sure that your logo, font type, font size, and images are consistent across all platforms to maintain uniformity.
4. Subscriber list segmentation
Rightly said, customer's inbox is a battlefield for marketers. We receive lots of emails every day but open a very few of them which are relevant for us. For the rest of the emails, we just unsubscribe or delete. Our subscribers do the same. So you need to send relevant emails to them.
For example, you own a clothing store, and one of your branch in Mumbai is offering a discount so you send limited offer emails to all of your subscribers. Now your subscribers are from all over India, so it will irrelevant to send to everyone. Here, list segmentation comes into the picture.
Using list segmentation, you can send emails to a specific group of people who are looking for it. Email marketing segmentation is the technique of splitting your email subscriber list into different groups based on the data that you collected from them through various sources. These groups or segments generally consist of people with similar characteristics, so that you send them emails which are relevant to their niche.
Segmentation strategies in email marketing can be different for different business.
5. Personalize
Today due to so much advancement in email marketing, personalization in emails has gone beyond the subject line. According to a research by Marketingland, personalized emails have 29 higher open rates and 41 percent higher click rates than emails without any personalization.
Personalization is a technique in which marketers use the available subscriber data within their email content so as to make the content tailored for the particular subscriber. It is an art of using the abundant subscriber data available in the right way and at the right time. Personalization helps you to build strong relationships with customers.
Here are some tips for personalization in emails:
Ask the right questions to the subscribers – what are they expecting from your brand, why did they subscribe to your brand, etc.
Build customer personas based on their behavior and purchase history to give your subscribers a highly personalized experience.
Make the right use of location and time. Test test and test your emails to know what day and time work well for your brand.
Setup automated behavioral trigger emails to contact your subscribers at all available touchpoints when they are in the sales funnel.
Keep your emails and your landing page identical so as to increase the relevancy.
With so much competition to attract customers, there are many challenges in personalization which marketers face, but overcoming these challenges to reach your marketing targets has become the need of time.
6. Include a video
To improve your email engagement rates, include a video in your emails. Make sure that these videos are relevant and give some message to your subscribers. According to a report from Forrester, including video in emails increases the click-through rates by 200-300 percent.
So what type of videos can you create? You can include a testimonial video, product promotion video or an explainer video where you explain a feature of your product/services which your customers might find a little confusing.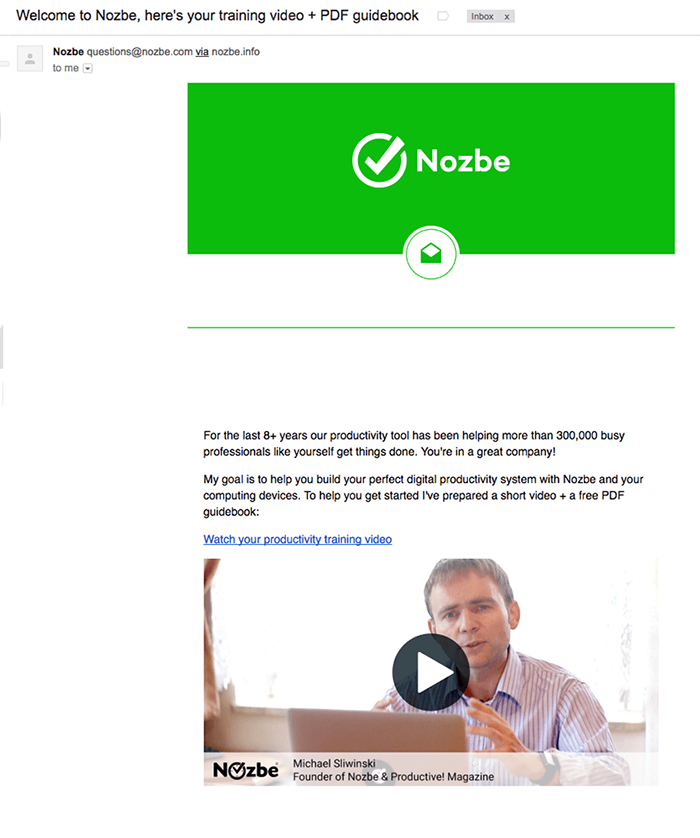 7. CTA
Your call-to-action should be such that it compels your users to click and read. Play with words so that they have an impact on your customers. For example, how about using "Download my e-book" instead of "Download your e-book"? The 1st gives a personalized touch to your CTA.
Besides this, the CTA button should be perfectly crafted and placed at the right position with the right color and optimized across all devices.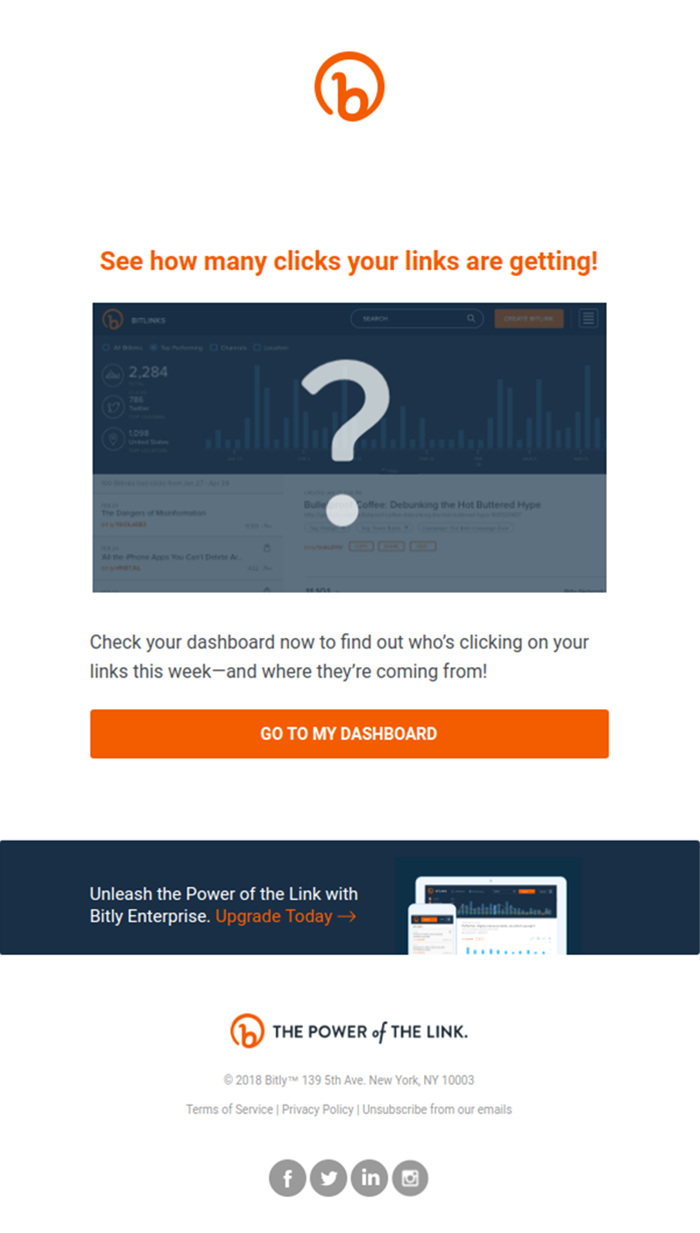 8. Make your emails mobile friendly
While designing your emails ask yourself- Are your emails mobile-friendly? Do they look good when opened on a smartphone or tablet? Because, according to a marketing research, emails that are not optimized for mobile devices get deleted by a majority (80.3%) of users. 3 out of 10 users unsubscribe from the list if the emails are not mobile optimized.
When emails are responsive, subscribers are more likely to click-through and engage with your emails.
9. Cut down to just the essentials
According to research, an average office worker receives 121 emails per day and sends around 40 business emails daily. So make sure your emails are up to the point. Do not include any irrelevant information and try to stick to your point instead of going around it.
10. Test test and test
Once you create your email don't forget to it for design, subject line, images, and content. A/B testing allows you to compare components of your email to see which one customers respond to. While testing change one aspect of the email at a time so that it becomes easy to evaluate the success of your email and you know what performs better for you.
Make sure your every email has a goal. Your every email should compel your subscribers to take the desired action. To ensure that the process is smooth enough, test your emails before sending them. Motivate your readers by providing deadlines and using language that encourages them to take action.
The Juvlon team can help you in creating email campaigns that are specific to your niche. Start your trial for free now! Contact us for more information.