Marketers invest huge efforts and money to build the opt-in list for their business. Businesses work hard to create new original and engaging content to keep their subscribers busy. Good content helps in getting in more subscribers. Many times business owners lack the execution of turning these leads into revenue stream. So the question is 'is there a white-labelled way to monetize these leads?' Let's see some suggestions of how to legally earn from your list…
Increase traffic to your content page
Email marketing can help to generate a good volume of pageviews for the pages on your website that has content. As the traffic increases you can start displaying advs on your website. Structure your email content so that your recipients are re-directed to your website page to consume the entire content. Just like SurveyMonkey mailer below shares directs me to click on the call to action to read further.
Partner for Co-registration
Add the partners or companies at the end of your email and give users an option to opt-in for their services. Remember to partner with companies that compliment your services and business. Eg if you are running a contest and you have a sponsor for the prize, it might be a good idea to add a checkbox for registrants to accept e-mail announcements from them. I came across a nice article about 'What is Co-registration Marketing?' on www.smallbusiness.chron.com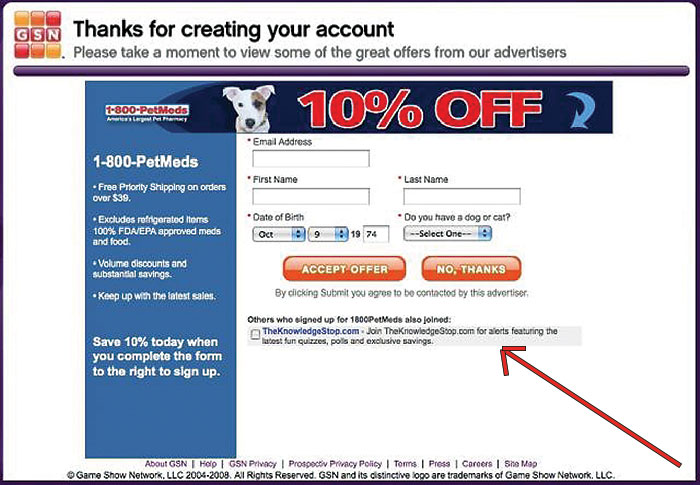 The actual co-registration is the checkbox below the form fields. The copy next to the checkbox explains how the user is signing up for a second email list. Also check this article by Pam Neely
Display Banners in your newsletter
Find an advertiser who is ready to pay to have their banners displayed in your newsletter. Advertisers have a great opportunity to be a sponsor for the content in your newsletter. Here's an example of Tradebrief that displays Samsung advs.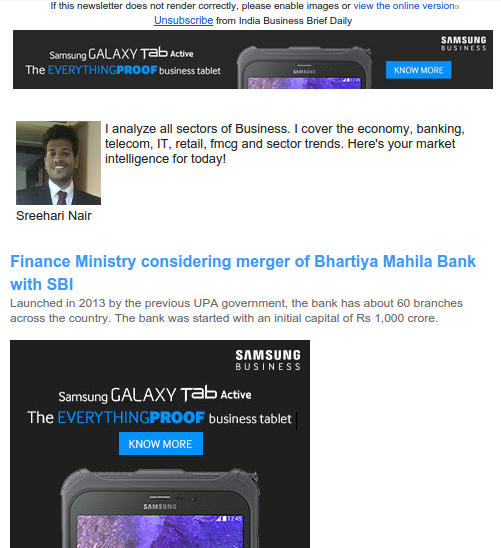 Rent out your List
You can rent out your list to the advertisers where advertisers pay you fees to use your list to promote their services, business, product and brand. This way you keep your subscribes engaged by sharing relevant information from another brand. These dedicated emails contain the content created by advertiser and sent by you with you as a 'sender'. PrimeNetwork by Juvlon, provides you a platform to rent out your email list. PrimeNetwork is an online marketplace for email advertising and helps to establish a relationship directly with advertises looking to reach your audience.
Like in this example below you could see that Relgare sends out an email on behalf of Livemint.
The bottom line is, email addresses is one of the revenue stream for many publishers. Start making the most of your list!