SMS Marketing benefits for Financial Services
I am sure, like me, your life has become easy too with the monthly installment reminders from your bank or the SMS confirmation when you withdraw money from the ATM. SMS notifications and promotions by banks and finance companies have made transacting with them easy. Even when you are opting for a new policy or opening a new account, SMS alerts reminding you of various stages in account opening have turned to be a boon in the present day rat race.
When it comes to promoting your banking and financial services SMS Marketing has proved to be a profitable bargain as compared to Email Marketing and other tools. 95% of all text messages are opened and read within 15 minutes of receipt as compared to 10% of all emails.
Around 95% of the youth between ages 18 and 29 use text messages frequently, indicating a healthy business environment for banking and financial services. There's no better way to reach a broad range of clients quickly and affordably.
How is SMS Marketing Used In Financial Services?
1. Text Notifications and alerts
The text alert on any financial transaction, be it regular deduction of your installment, mutual funds, policy installment, or maturation of any of your financial asset. Text alerts are used by banks and other finance companies, to make their processes transparent and aid the customer in safe banking.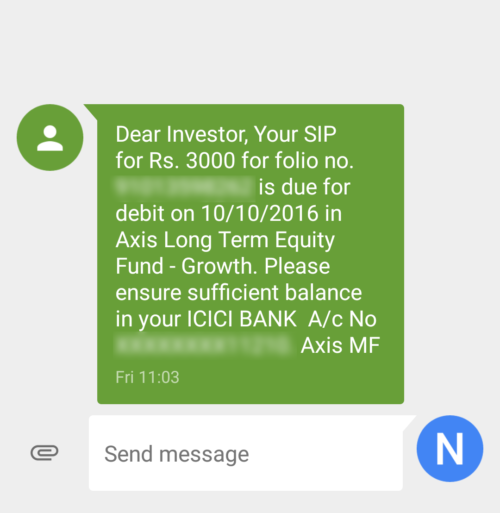 2. Announcement of New Rules and Policies
What could be a better way to communicate a change in the transaction procedures or something as awesome as 24/7 net banking? SMS! Being the most sticky and personal mode of communication between you and your customers, SMS Marketing is a channel to be cashed in on.
3. Introducing New Products And Services
With internet and technology having taken the centre stage in our lives, users are more hooked onto their mobile phones than television and internet ads. Banks and Finance companies use this viral medium of SMS to reach out to their customers informing them about their new products and services.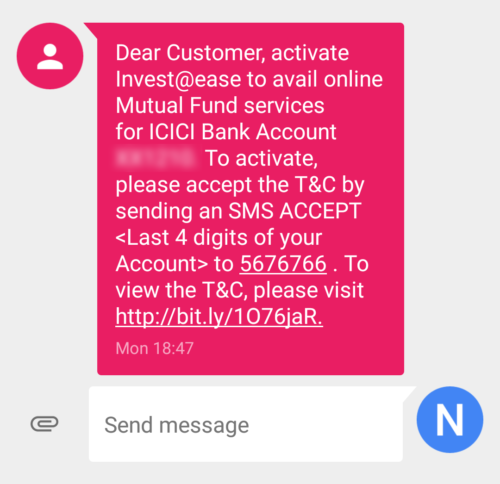 4. Support Services
Customers prefer to interact quick and easy with the support services executives over SMS. Simply because it eliminates the long hours of staying on hold over the phone line waiting for the service providers to take over ad cater to their request. Text messages are nothing less than a boon for the customers when it comes to support services.
Benefits of SMS Marketing for Financial Service Providers
1. Mass Communication
It's a no-brainer than mass SMS Marketing yields far better results than email marketing. Emails tend to go unopened, but a cool 95% of SMSes are opened and read. Sending an SMS to a prospective customer is a sure shot way to capture the attention of a mass audience increasing your chances of maximum leads closure.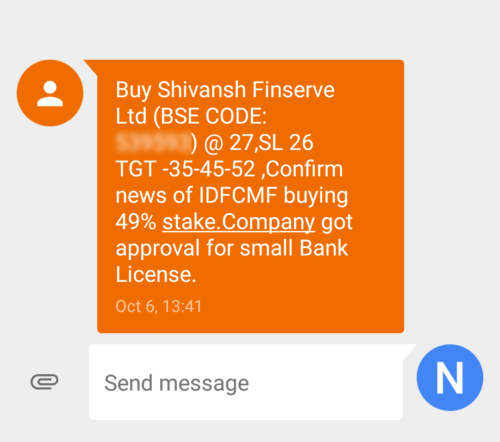 2. Proactive feedback and support
With the super high open rates on SMSes as compared to Emails, customers love the quick fix offered to them through SMS. Gone are the days when customers would be at the helm of the support service executives, waiting for them attend to their service requests and complaints.
3. Reminders and Alerts make life easy!
When you are caught up the rat race of numerous commitments, most of us forget to pay our monthly loan installments or policy premiums. With SMS Marketing, getting customers to pay their regular premiums and installments has proved to be a blessing for both.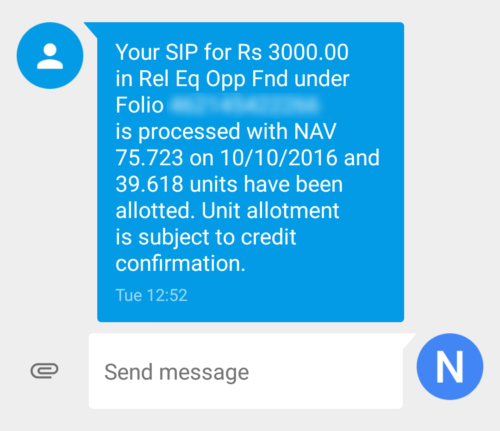 Banks get their money on time and customers steer clear of the penalty. Win-win situation! Plus the safety backup that SMS alerts provide is a blessing!
How has SMS Marketing helped you in banking and financial transactions? We would love to hear from you!