SMS Marketing Trends To Follow In 2018
As we step into 2018 the challenge for marketers is about juggling between multiple marketing channels and choosing the best out of them. SMS has been around for long and has evolved since its inception. It is the most popular medium amongst marketers. We have some SMS marketing trends which would benefit the marketers in growing their business.
Why are marketers such staunch believers of SMS Marketing?
SMS are sent directly to consumers on their mobile phones thus, are personal and they are delivered within seconds after being sent.
The average open rate of text messages according to researchers is 99% and 97% of messages are read within just 15 minutes of delivery. A good 71% of marketers consider mobile marketing to be core to their business.
How will SMS Marketing evolve in 2018 and what strategies would benefit marketers?
Here are some SMS marketing trends which you should consider while planning your marketing strategies.
1. Building website traffic:
In the SMS that are sent to consumers, you can include the link to your website thus, prompting consumers to visit your website. Since the response rate to SMS is high, the consumer is most likely to click on the link. When consumers visit the website, they begin to explore more about your company and it's offers. A whole new world of options opens to the consumers and they might end up buying your products or subscribing to the newsletter/ email marketing list. It is a powerful way to woo consumers.
2. Personalization:
One of the most commonly used SMS marketing trends is using personalization in your marketing strategy. There are ways to know more about your customers like their age, demographics, address, interests, preferences, birth date, anniversary, hobbies etc. Businesses often have this data but do not know its benefits. Put it to good use to send personalized messages to your customer. You can wish them on their birthday or send information about a sale or event that is close to where they stay. It's all about using the data in the most effective manner to develop a personal connection and to increase brand recall.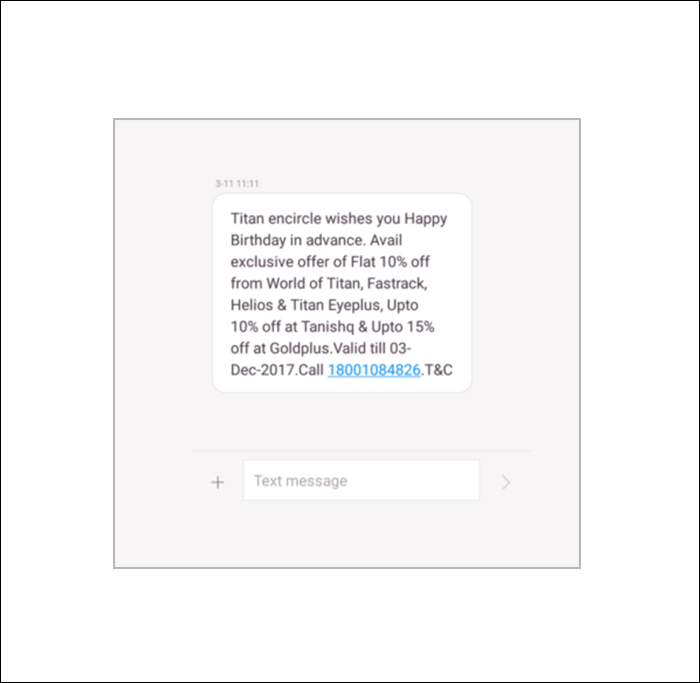 3. Customer feedback:
SMS can be used to get customer feedback as well. Either run a survey or a poll to know the opinion of consumers. 90% of SMS are read within just 3 minutes of receiving them. Also, it takes only 90 seconds on an average to respond to SMS. Thus, SMS proves to be the best medium to know if the customer is satisfied with your product or service. This feedback from the customer will guide you to further improve the product offers and service.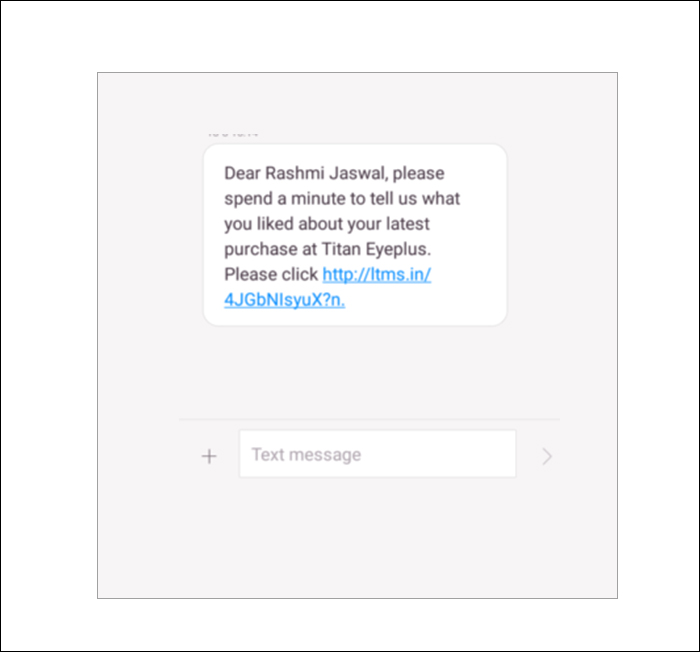 4. Integrating with other marketing channels:
SMS marketing performs even better upon integrating with other marketing channels like mobile apps and email marketing. The result of this is that it is more effective and becomes an indispensable part of your marketing strategy.
Now we move on to the most vital question regarding SMS marketing.
Will technological changes in marketing be a threat to SMS marketing? Is it's end nearing? Certainly NO!
As opposed to applications that need to be downloaded, which takes time, SMS are a quick way to reach consumers and get immediate responses. Often consumers un-install applications that are not used regularly. Average smartphone users spend around 70% of their time on three most frequently used apps. The most popular sites are Facebook, YouTube, Google search, Instagram or Gmail. So, your application faces a tough competition from these popular applications.
Chatbots are getting popular with marketers but, SMS is the only popular medium that people around the world use and it is definitely more affordable for businesses than chatbots. Its voice is not lost in the noise that other platforms are challenged with.
So, as marketers retrospect about our marketing performance in 2017, it's time they dive onto planning their marketing strategies with a popular marketing channel like SMS.
We hope you found our blog on SMS marketing trends to follow in 2018 helpful. Join hands with Juvlon to work towards a great year ahead!