The Art of Discounts : Part II
If you're like a lot of small businesses, email marketing will play an important role in your promotion plan for arranging different kinds of 'SALES'. With email marketing, you can create a series of timely messages to announce your sale, remind people about important dates and occasions, and thank people for shopping, along with additional offers for your loyal customers. We have some unique email marketing strategies for you to help your brand grow.
You can also connect with potential customers across their different devices, and reach them in the place they are going every day — the inbox.
Let's explore more types of discounts, along with some of our favorite email examples by different brands across the world.
1. Make every day special:
Weekly, daily, even hourly offers run successfully, and are often used to drive traditional sales. These have become more promising with the high open rates obtained by promotional emails, when the offer is presented aptly.

Furthermore, utilize the immediate delivery of emails to your advantage by sending day-wise offers that create the urgency and excitement of purchase among your customers. Various brands widely use this email marketing strategy. Another added thing that you can do is, segment your customer database by referring to their purchase history and browsing patterns, and craft a set of personalized emails that focus on selling off certain product categories, along with offering your discounts too.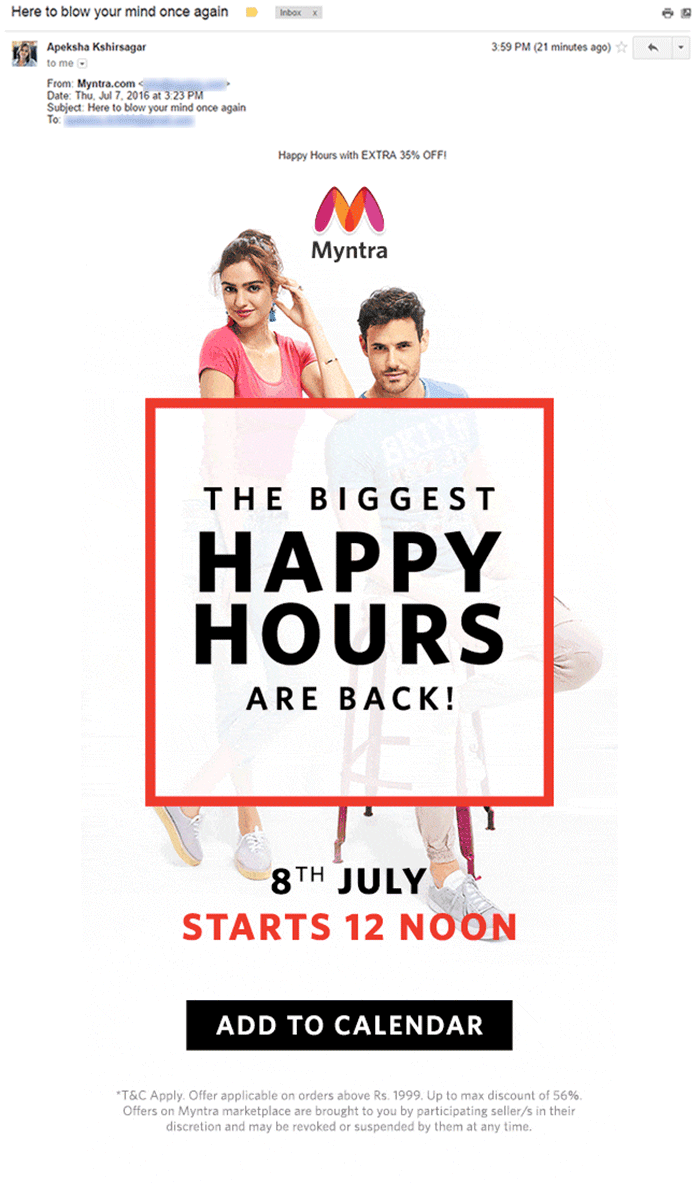 2. Let the festivities galore:
Every year brings with it a sumptuous number of festivals all around the globe. As a marketer, you must try to turn every event into a sales opportunity to uplift your revenue. This needs planning your festivities calendar. Say you send 3 emails per festival –
1st email – to introduce the sale event
2nd email – to showcase discounted products
3rd email – to announce the sale and redirect customers to the sales landing page (on the day of the sale)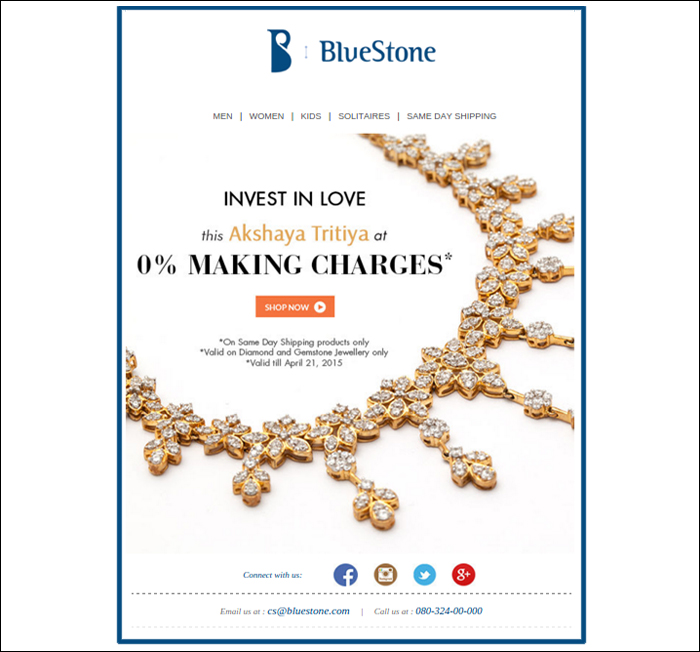 Come up with creative names for the deals that you offer. This will help you to strike a cord in the minds of your customers. Also, remember to keep the main focus of these emails on the deals.
3. Pose a Riddle:
Email marketers are always looking to get involved in the most innovative ways to retain customers and attract new ones too. With their rising popularity, quizzes have become a recurring motif on one of the largest platforms of lead generation. There are several important aspects to consider while drafting these emails – picking the right topic, creating an alluring subject line, question crafting, and designing to create an attractive output. Using this technique is another way to engage your customers and get the desired output from them.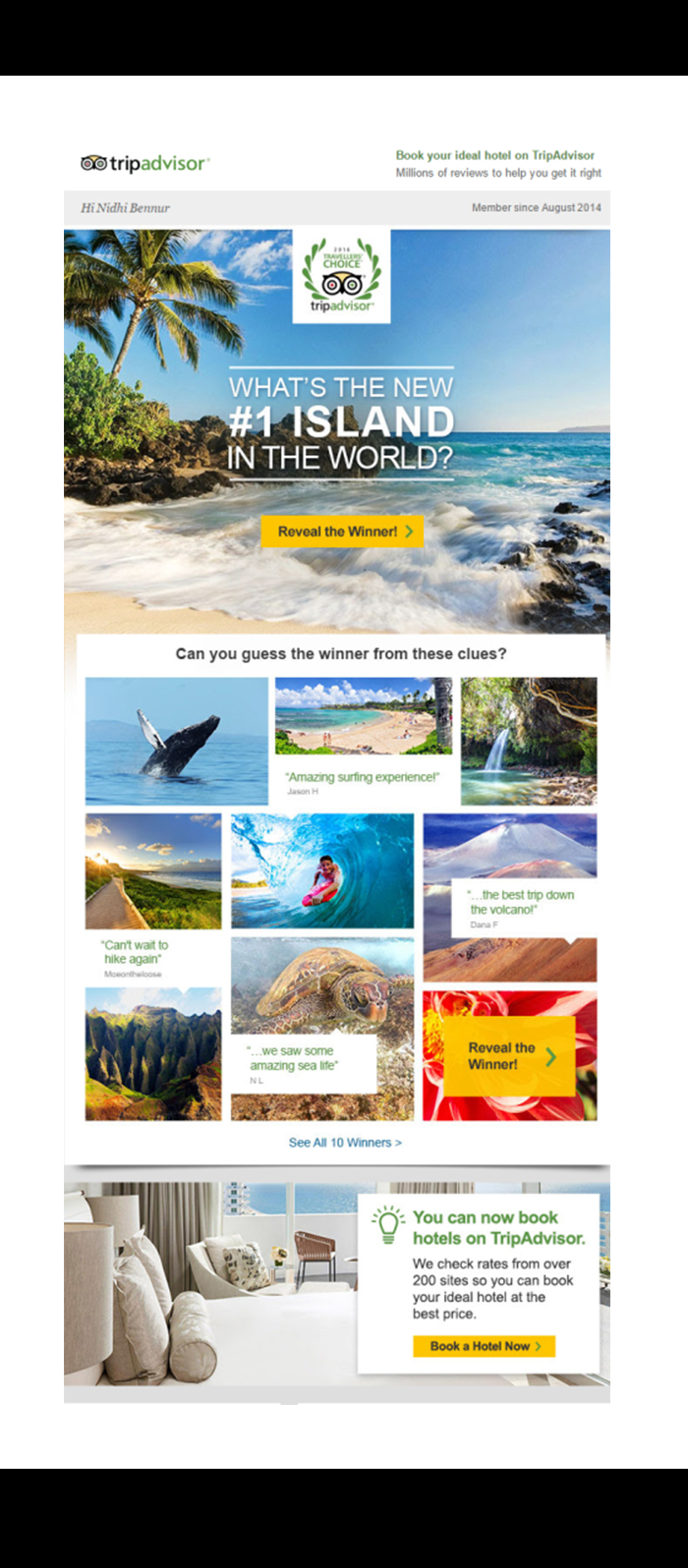 Furthermore, quizzes are fun and interactive, and often the right method to popularize your discounts as they have multiple benefits like – driving subscribers to your sales funnel, generating new subscribers for your event, and gathering valuable information about your customers.
Your email marketing efforts will achieve new heights with all this creativity and a clear approach to target your customers. These email marketing strategies will not only help to increase your ROI but will also lead to better customer engagement. Understand your customer behavior and draft your SALE emails with planning and innovation. Contact Juvlon to help create successful email campaigns for you.