The Art of Discounts : Part III
If you're like most marketers, you rely on email marketing to drive results for your business. One of the most frequent campaigns you probably send is the marketing offer email to inform your subscribers about new products, special promotions, exclusive discounts, etc. These campaigns are great as they directly drive sales and revenue for your business. But do you know what elements to include in those emails to get people to click-through?
While each marketing offer email will be different, there are some common elements in the most successful ones:
A killer value proposition
High-quality images and visuals
Benefit-focused copy
Prominent call-to-action
By doing so, you're ensuring that you're getting the best results possible from your email marketing campaign. In this post, we continue on our journey to explore more ways of creating high-converting marketing offers emails, and show you some examples of marketing offer campaigns that got it right spot-on!
1. Tap on the popular entertainment trends:
Cult, fantasy, movies, tv show, games, etc have created a social frenzy of diehard fans from across the globe. These people live by the characters and love to make them a part of their lives in any which way they can. Create email campaigns surrounding these popular trends to promote your products and services, and offer exclusive discounts for such targetted customers. Entertainment has a huge space in people's lives, and your marketing offers can reap huge benefits in revenue by sending beautifully designed emails partnered with the right discounts.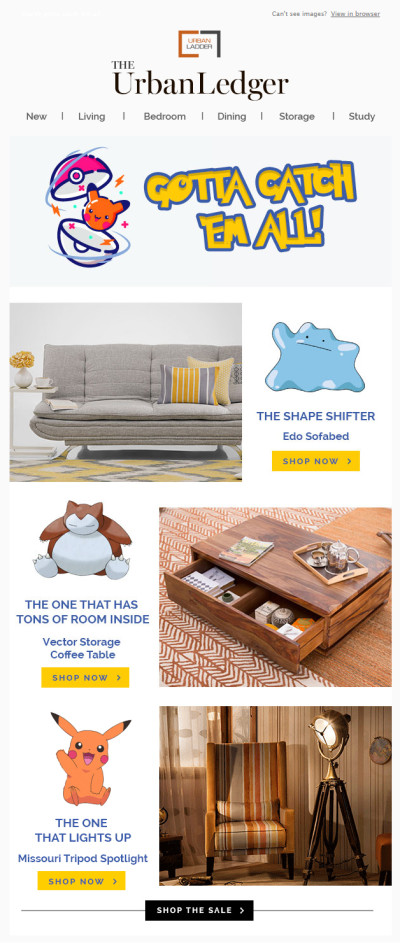 2. Reward your loyal customers:
Giving some referral rewards to customers via discounts or loyalty benefits only helps you retain your valuable customers, and spread good feedback about your brand. Great referral emails grow your business and give you more happy customers. Be creative about your subject lines, make your offer and its call-to-action simply irresistible for your customers. Understand the main purchase motivation and play that up in your marketing email.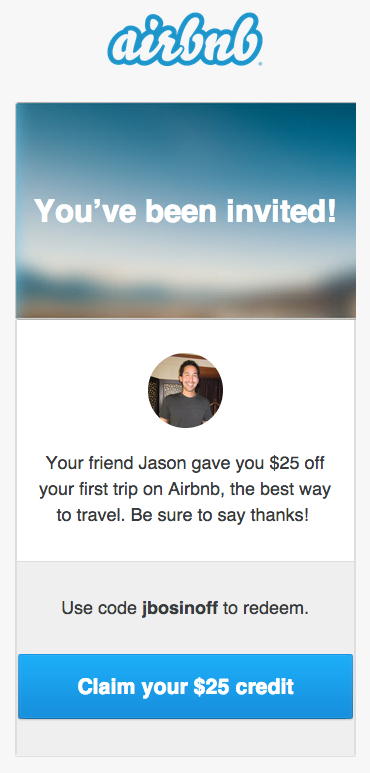 Also, remember to highlight the benefit to the Friend AND Advocate, as its easier for everyone to say yes if everybody wins!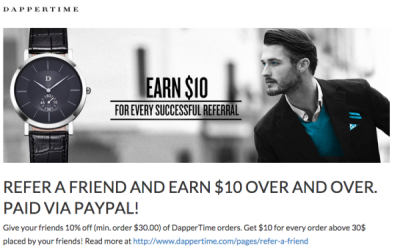 3. Social occasions and nostalgia:
Emails that center around social events and other important days which hold national or international significance create a buzz with their offers. As such occasions are awaited by most people, as it gives them more reasons to purchase new things, and that is what businesses can benefit upon. Some brands send emails dedicated to these themes, while creating a special shopping experience for their customers in unique ways.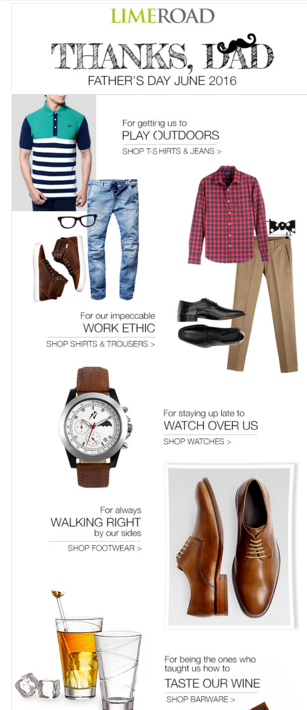 The email content and design play crucial role in this activity, and can determine your offers being utilized upto great lengths. These email examples generate the need among customers, ultimately creating a big holiday shopping spree.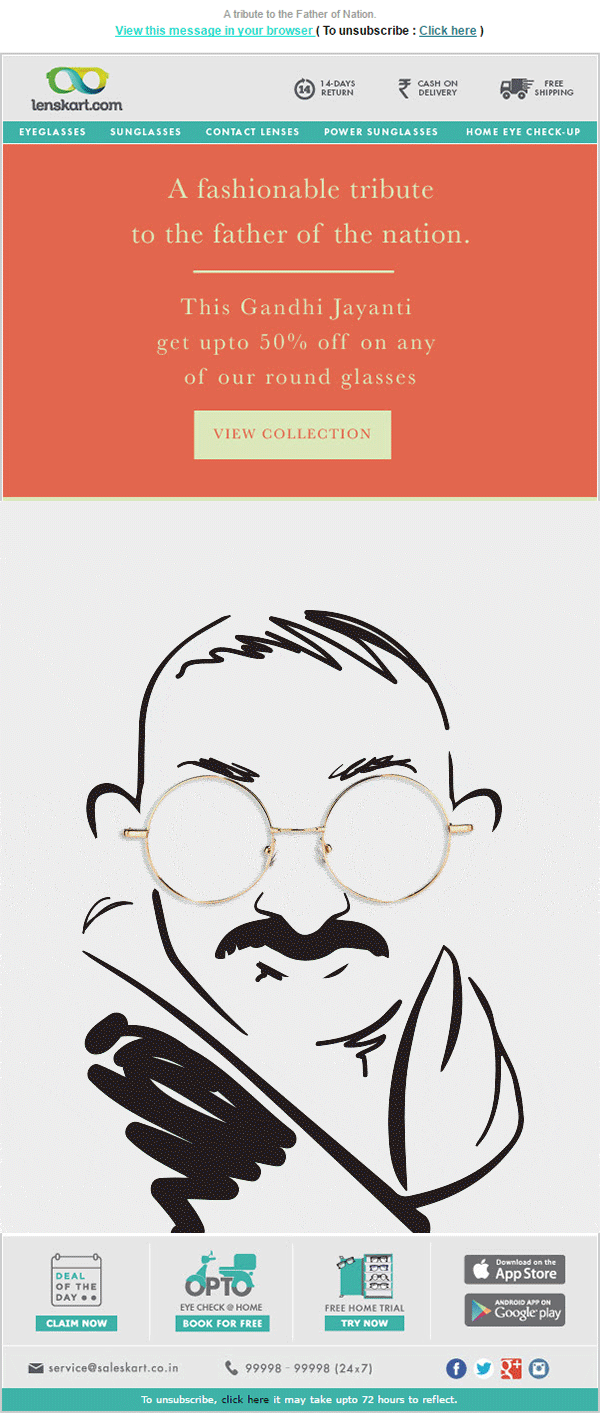 Coming to an end of our marketing emails blog series, we hope that you may have got more understanding of cultivating meaningful email campaigns. Offers and discounts are organized all year round, however, with a clear goal in mind, a firm understanding of the brand and some experimentation, you can most effectively utilize offers to meet your objectives. Use email marketing to achieve this for building customer loyalty and increasing revenues. Let us know your feedback below, and contact Juvlon to get started with your marketing emails.