Deals in real estate industry are not quick; often customers require enough time to make a decision by weighing the pros and cons. It is a tough decision since deals involve higher amounts and savings of considerable years. So customers are looking for trustworthy and reliable real estate companies.
To develop a trustworthy relationship you need to communicate and convince the customer about your credibility and email marketing plays a vital role in this task. Email marketing for real estate industry is less about sale and more about building trust.
In the recent years, online search has empowered customers and boosted the real estate business. 92% of home related searches are done online and 60% of these searches are done from mobiles and tablets. With such statistics, email marketing is a safe and profitable bet to place.
Top email marketing strategies for real estate industry:
1. Empowering customers with information:
Customers who are looking for a property have several criteria or parameters to make a choice. Newsletters are the perfect way to share valuable information. But, how will you know the preferences of customers? You can, once a customer signs on you website/blog for newsletters you can mail them to probe about their preferences (location, facilities, budget, surroundings, etc). It can be just an online form that they will need to fill.
Customers too will pro actively fill the information since they hope to get befitting suggestions and deals. Post which you can share links of articles, blog posts, advertisements, or studies in the form of e-books with them. It should guide them towards the best deal and choice. It can be like a digest of articles full of thorough research offering the best deals at a click.
2. Staying on top of the mind for referrals:
A report published by National Association of Realtors says that around 38% of sellers and 40% of buyers chose to deal with realtor who has been referred by a friend, neighbor or relative. Thus, referrals play an important role in the real estate business. Automated mails are of great use to stay at the top of the mind of former clients. Customers are segregated according to location, last purchase, budget, etc. Suppose a customer has done his last purchase 6 months back, an automated mail is triggered to him about the new launches with a mention that if they refer someone they would be given discount coupons or the referrals would get a discount.
Someone who has just brought a home wouldn't want to know more about the estate market so why send newsletter to former clients? Instead you can send personal emails like birthday, anniversary or holiday greetings. This makes a statement that they are not just a revenue source for you.
3. Promotional emails:
Emails are an effective channel of connectivity to keep your potential customers engaged. So by sending your latest offers about new properties, plans in process and some relative content, you help the customers consider your project, and take that final step. You can also share a report on the trends of the real estate industry or an informative article that will help the customers to make a buying decision.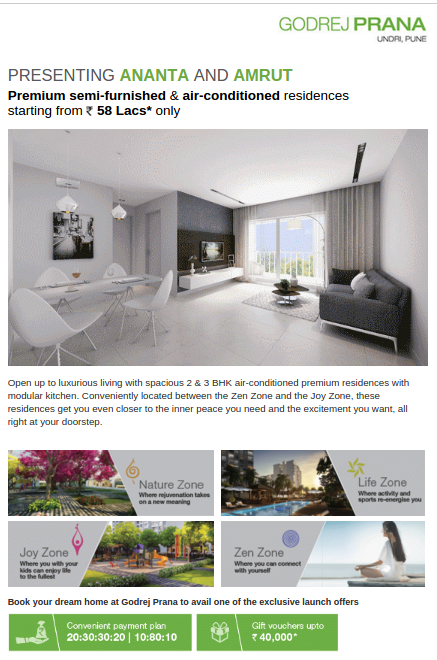 4. Associating with other businesses or events:
Segmenting your leads is the right way to target and approach your customers via email marketing. Find out what events, related or unrelated to real estate are happening around the site location or customer's place of work or stay. Associate yourself with these events and send an email about it to your customers. This offers something special to your client. You can also team up with any other company to provide an extra benefit to encourage or motivate a customer to visit the site.
Use email marketing for your real estate company, and contact the experts at Juvlon to guide you to achieve better conversions and sales through your marketing emails.