The first rule of any business is to retain customers and build a loyal relationship with them and thereby avoid customer acquisition costs. Customer retention is an art in which few businesses are successful. Sending only those emails to customers which they read and take the desired action is very difficult.
Are you finding it difficult to retain customers? Once a customer loses interest in your brand, there are a very few chances that he will return. But then, are you doing everything you can to retain your customers? Or are you just letting them walk away?
In this post, we will discuss how customer retention is important for your business growth and how you can use different emails to boost your repeat purchases and keep them coming back to your brand for more!
Why customer retention is important for every business?
Customer retention is the act of keeping current customers that you have already spent money acquiring is extremely important for any business. Attracting a new customer costs, on average, five times as much as keeping an existing one, and depending on the industry you are in, it can cost up to 30 times as much to acquire a new customer vs. retaining an existing customer!
Research says that on average increasing customer retention rate by just 5% can increase profits by 25-95%. Customer retention helps increase the profitability of your business in a number of ways:
Reduced marketing cost
Repeat purchases mean repeat profit
Valuable feedback from customers
Enhanced brand reputation
Constructive relationship with customers
Based on customers behaviors you can deliver the right engagement emails at the right time to the right customer and drive more repeat purchases. So what kinds of emails should you send?
Here are some examples of emails you should send for customer retention:
1. Transactional Emails
According to Experian, transactional emails have 8x more opens and clicks than any other type of email and can generate 6x more revenue. That's a major opportunity for every marketer to optimize them and harness their power. Transactional emails are nothing but your order confirmation or shipping confirmation etc. emails, but you can optimize it for your customer's next purchase, For example, you can share voucher, coupon or a discount offer for next purchase in an order confirmation emails or you can cross-sell related products by saying frequently bought together. It could be more of a personal thing if you send your customers an email based on their recent activity which they are eagerly waiting for.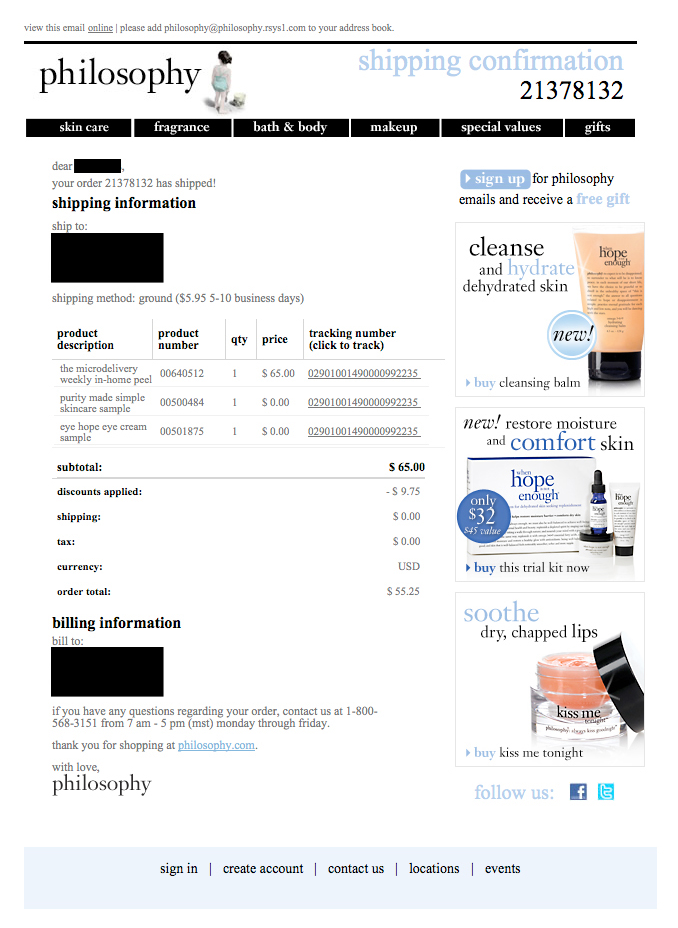 Image source
2. Promotional Emails
According to BlueCorona, 61% of consumers like to receive weekly promotional emails and 28% want them even more frequently. After a customer's first purchase, offer them either a thank you gift or a custom coupon code that can be used for next purchase. Send exclusive promotional offers to your loyal customers.
3. Event-Based Triggered Emails

Wouldn't it be nice if you receive an email wishing you on your special days like birthday or anniversary or other such special occasions? You would love it… Right? Same is with your customers. They love these emails. Doing something extra nice, like sending a great birthday email can create a moment of customer delight. You can send exciting gift offer to delight them on their special days. Triggered emails are a great addition to any marketer's toolkit because they allow marketers to automatically send messages that are timely, personalized, and relevant to where the person is right now.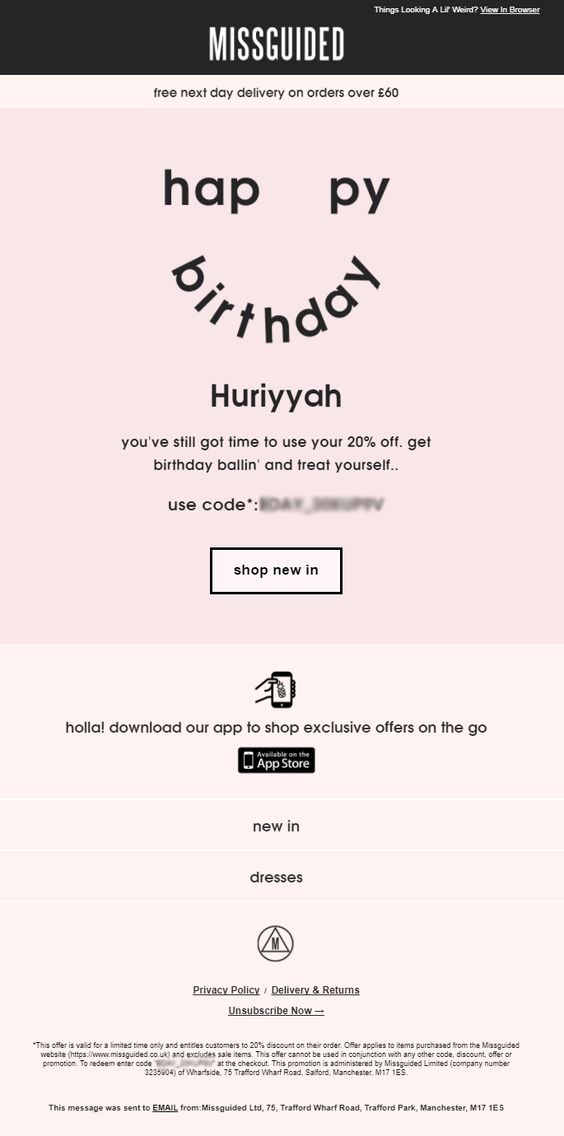 4. Renewal Emails
Membership or account renewal emails is one of the important steps in your customer retention and relationship process. These emails should be carefully designed and crafted for a group of customers which are already engaged with your brand. You can start sending them reminder emails stating expiry date of their account. Set email series one month prior to making sure your email won't get ignored by your customers. Send one voucher, coupon or points based incentives offer to encourage next purchase. Inviting them to continue their relationship with you by renewing, upgrading, or subscribing, should be very well-crafted and thoughtful.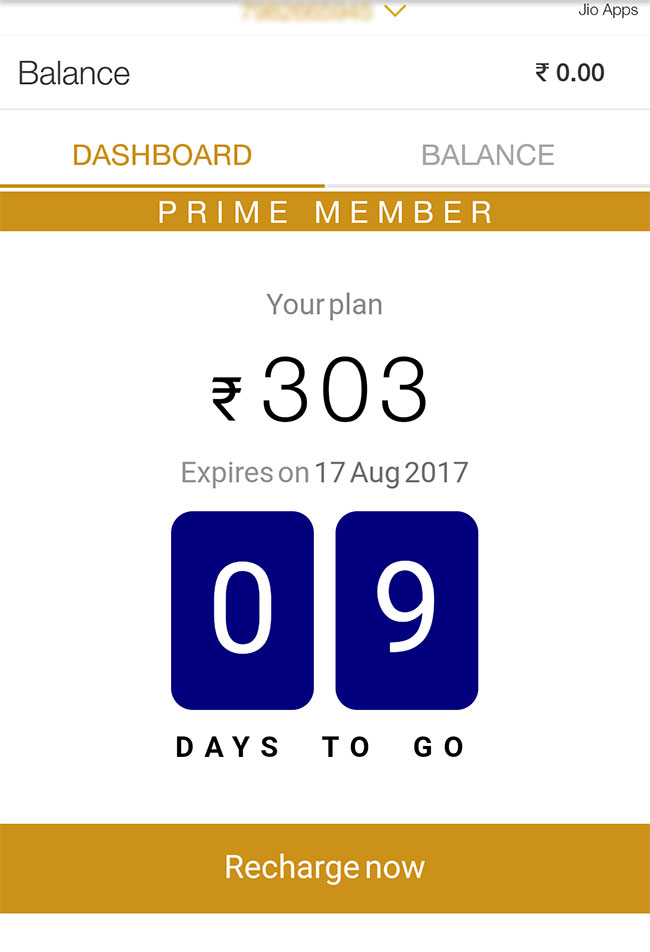 5. Newsletters
A newsletter is a tool for building a relationship with new customers and nurturing the existing ones, by updating them about your recent activity. It is a bait that never fails. There are many benefits of sending newsletter, they are used for continuous engagement, remembrance, and recall. You can send customers or subscribers a little something when they've been subscribed to your newsletter, letting them know how much you appreciate their loyalty. Your newsletter should not be cluttered and unfocused because it is supporting your business. It has to be informative, short and precise.
6. Follow Up Emails
Only 30% of enterprise-sized businesses and 16% of mid-market businesses follow up with customers after they've made that first order with the brand. A thank you email for purchase, being a long time subscriber or writing a review, makes sure they know you appreciate them. Looking beyond each purchase to improve customer relationship and retention is not everyone's cup of tea. For a business to thrive and expand, it must provide customers with a long-term value. Customers, after they buy your product, can track its delivery. Follow up emails have all the right components that satisfy the shopper's need for post-purchase information and offers them multiple opportunities to come back to the site and hopefully complete an additional purchase.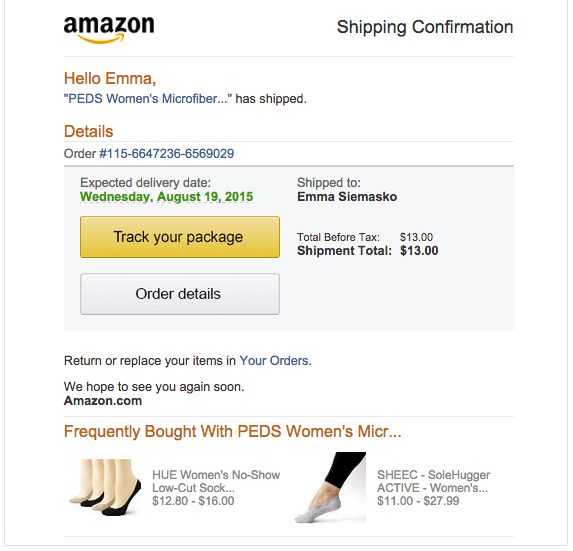 7. Survey Emails
A quick survey by customers of your product would not only help you to improve your product but bring your customer back to your site. You can send survey emails to customers who buy your product or leads who didn't buy your product. You can take reviews on product or services or their past purchase or services experience. For your customers to take the survey, you can include special offers/discounts upon the submission of the survey, which will compel the customers to take up your survey.
8. New Product Arrival Emails
Keep your customers updated by sending them details of the new product which you have added recently in your inventory. In this email, you are promoting your new product and hoping for a sale. Send the email with a catchy subject line as soon as the product arrives.
9. Onboarding Emails
Besides a welcome email, you can also send emails like- time bound profile completion email, 1st purchase offer email or tutorial email based on the client's purchase.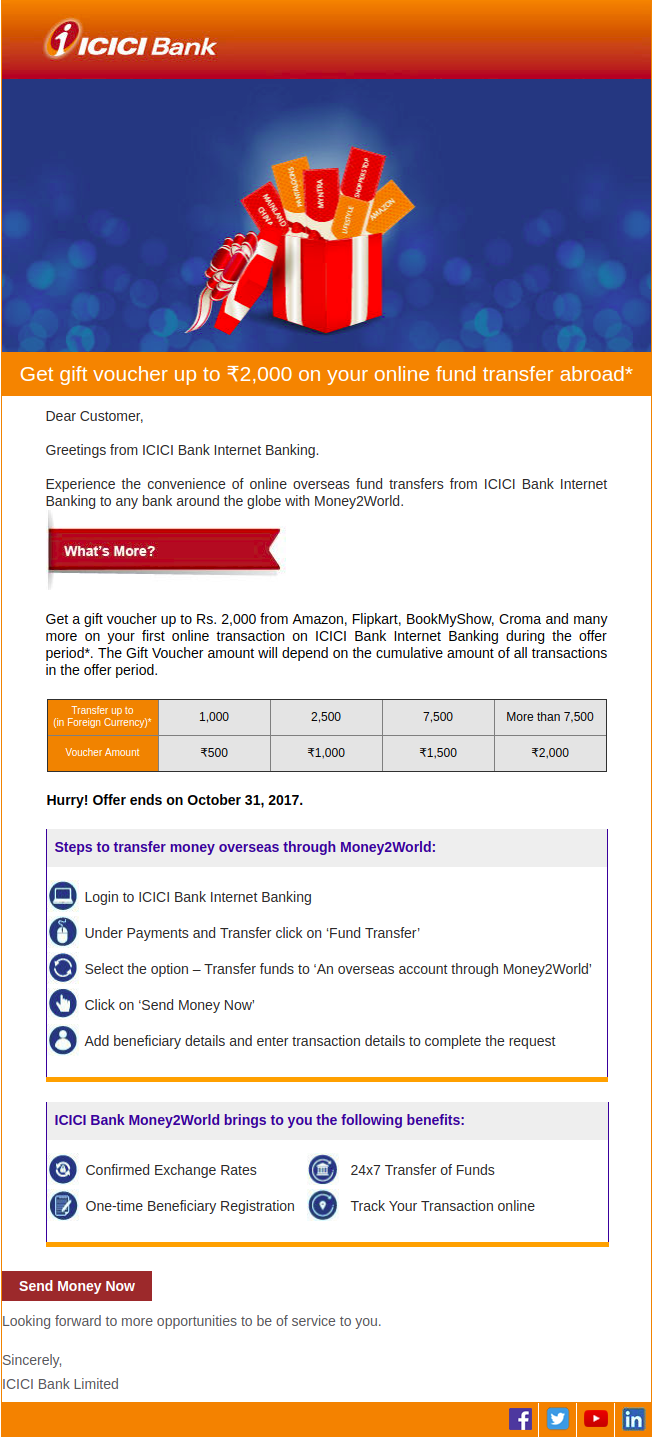 Email isn't just a way to get people to buy stuff it's a way for you to make meaningful connections with your customers by showing that you understand their interests. That's how you build trust and long-term relationships that turn new customers into repeat customers. An effective email marketing strategy nurtures your customer starting from when they are prospective leads to after-sales, throughout their journey with your brand. Each of the above emails is important and plays its role in converting your customers at every step.
We hope you find our blog useful. Start to implement these types of emails in your marketing strategies to create engaging email campaigns and increase your business ROI. Using Juvlon you can send all the above types of emails. So, what are you waiting for? Sign up for our trial. It's free!