What does SMS marketing boom mean for Customer Service industry?
Promotion through SMS has emerged to be an important aspect of marketing. Although most effective than any other form of marketing, this channel still hasn't been explored to the fullest. Being accessible at a single touch, SMS marketing has proved to be the sharpest form of communication media, even in customer service.
SMS in Customer Support
Customer support signifies the personal aspect of every brand, product and service and it is undoubtedly the face of the brand along with sales. It can make or break a brand because the true test of a brand's ingenuity is provided through expertise, finesse and prompt service which the support team displays in times of distress. As marketers, we all are aware that a brand's responsibility and relationship with their customers does not end with the sale of the product. In fact, it begins right there. Inclusion of SMS marketing as an arsenal in delivering optimum customer service is beginning to bear fruits.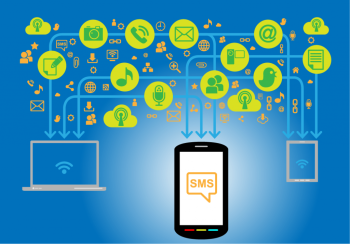 An SMS notification after an order is confirmed, once the payment is made, when the order is shipped, or when the package is out for delivery or even missed, such step by step assistance gives that heartwarming feel of partnership. With the long imminent boom of SMS marketing, the quality of customer service has improved along with it. Here are a few reasons why SMS marketing should be adopted on a larger scale to spruce up the customer support of your brand.
Prompt
If not anything, SMS is prompt, even more than an email. The very nature of this medium – to communicate at a personal level – makes it a goldmine for marketers to reach out to their customers with the right message. SMS sparks a reaction in the customer to act fast. It is this "urgency" factor that some successful brands are cashing in on to incite immediate reaction from the customer. Communications from the support team have an underlined requirement of being prompt and what better medium can suffice this than SMS?
Personal
SMS is a highly personal channel of communication and hence demands all the communication etiquettes one can follow. Sending promotional messages to only those customers who have opted in to hear from you is the thumb rule. You certainly wouldn't want to lose a customer for lack of patience by blasting his/her mobile number with SMS every now and then. Language and content tonality is another aspect that needs razor sharp attention. The service message tone could be not to so formal with a hint of personal touch, keeping it crisp with all the required information, reference links and call to action with an opt-out option.
Convenient
One doesn't need to spell out the level of convenience SMS exudes. It certainly doesn't demand one to log in and out every now and then that in emails. Convenience of accessing communications is what makes SMS so strong and effective and support teams can utilize this to keep their customers updated from time to time.
Business Opportunity
Every moment can be turned into a business opportunity if acted upon at the right time and in the right manner. For eg: Say you have provided a pleasant support service to a customer. Invite them again to check out your new breakfast by sending an SMS in the morning hours. The probability of a response is sure to be high.
Juvlon
Juvlon's robust marketing solutions include a new dimension. Using Juvlon's constantly evolving software, you can use mobile marketing and much more to grow users, send messages and also keep track of your performance reports. Use this permission-based software to plan well in advance and send messages within a few clicks. With features like personalization in SMS, automatic URL shortening, scheduling the messages, and easy to use tools, your business can practice automatic bulk message sending efficiently.
The unique feature provided by Juvlon for tracking the success of your SMS campaigns is the Click Tracking of personalized links used in the SMSes. By generating mobile compatible messages, you can also assess the click-throughs in your SMSes, which can give you a clear insight in understanding your responsive customers. Contact Juvlon to know more about creating SMS campaigns.