What Should You Check Before Deploying Your SMS Campaign
The success of your SMS campaign lies in minute details, you miss them and it will not get you desired results. Consumers prefer marketing messages to be sent through SMS and statistics says it all.
75% people like to receive offers from brands through SMS as compared to having a look at advertisements on apps as they browse the net.
98% of all SMS messages are opened while only 20% emails are looked at by consumers.
Now, this is for everyone who swears by social media; only 29% of tweets and 12% of Facebook posts are read. Your message is obvious to get hidden amongst thousands of posts that are published each day.
When SMS is preferred by audiences, why not make the most of it? Before, you send SMSes to your audience check the following details:
1. Check the time you send SMSes:
The offer in the SMS is great but, if it reaches at the wrong time to your consumer's inbox it goes unread. SMS marketing messages shouldn't be sent before 9am and after 9pm. So, keep a tab on the audiences' time zone, location and plan the delivery accordingly.
2. Creative content and clear message:
The mantra to create effective and creative SMSes is 'Say more with less words'. You have limited space so be brief by using short forms common in text messages. Be economical with use of words including the call to action.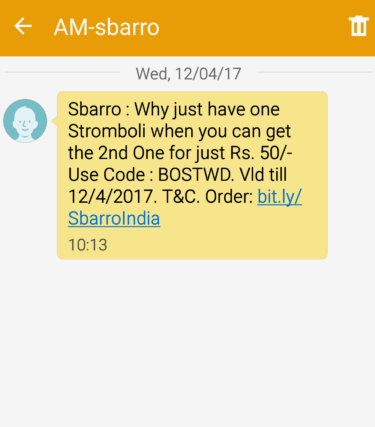 3. Make an exclusive offer:
Customers have opted to share their number with you, so they expect an exclusive offer for them- something no other brand can offer. If you are sharing the same offer over social media it lessens the impact of your deal. You can ask your social network followers to subscribe to SMSes before sharing the exclusive offer.
4. Clarity about the campaign objective:
Determine what you aim to achieve from the campaign. If you try to convey too much or you are unclear in the message, consumers often unsubscribe. If you aim to drive online sales, don't club it with store offers. You have a list of marketing objectives to achieve but, stick to one at a time when you execute the SMS campaign.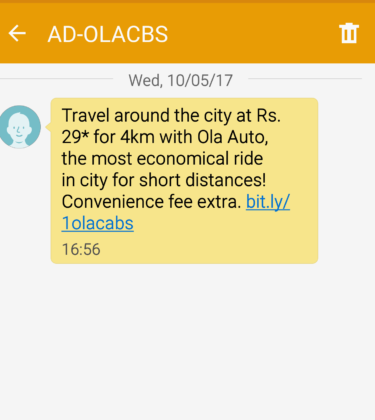 5. Check if all details in the message are mentioned:
It's tough to say something in few words. You have to cover important and relevant details in the SMS. For example, if the offer is relevant for a certain period of time or is limited for particular consumers, mention it.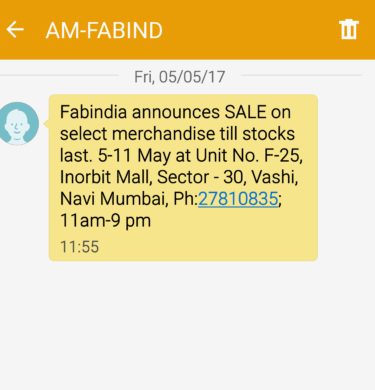 6. Have you mentioned the call-to-action (CTA)?
Often for promotional SMSes the CTA is the website link or when you send the details of transaction on website or the mobile app, then make sure you've included the proper details in the SMS.
Juvlon offers a service by which we give clients detailed report of consumers who clicked on the link included in the SMS, which lead to a landing page or website. This helps in targeting the customers appropriately in future. Only handful of marketing platforms provide this facility and Juvlon is one of them.
7. Choose the target audience wisely:
You created a campaign for a particular type of people, then make sure your SMS list is sent to that particular audience. The message should be relevant to the people its delivered to.
8. The last check:
Ask someone else to review the message before you hit the send button. Make sure that all the relevant details are included. Send test messages to some numbers, check how the message has been delivered and proofread before sending it to the contacts.
Juvlon is here to work with your team to offer SMS marketing platforms that maximize returns. Get started now, connect with us.