What We Learned From The Best Performing Emails In 2017!
The year of 2018 is an eventful time for innovation in Marketing. All across the globe, brands – small and large, are experimenting on different marketing strategies to win over their customers. With a lot of competition, especially among small businesses looking to expand through marketing, Email has been the front-runner!
We saw some great marketing minds at work in the last year who ran email campaigns that proved great potential and success. Let us assess some popular performing emails that delivered high ROI to several businesses and take some lessons to grow in 2018 –
1. Nothing grabs more attention than a compelling OFFER
Promotional marketing has tremendous potential to generate a buzz around your brand, especially during events and special occasions. With a direct personal channel like email, you can promote your business with special offers and takeaways to engage your audiences, like this email from Michaels which promotes a lucrative discount to all its subscribers.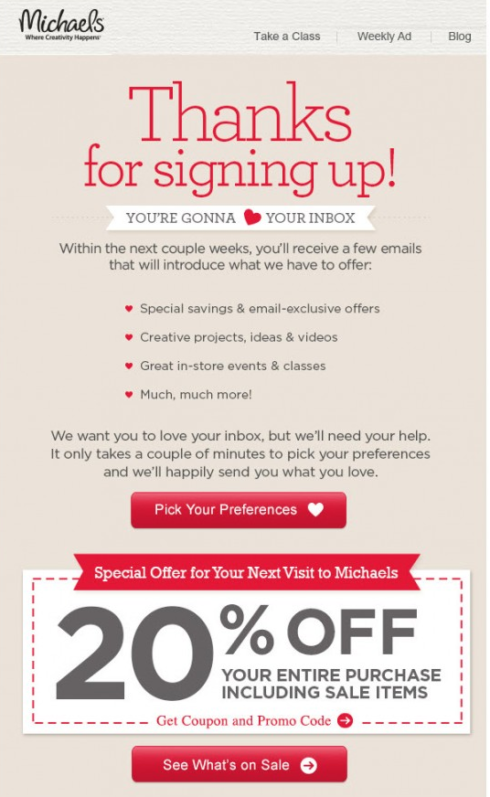 2. Be a STORYTELLER, not just a Marketer
Great storytelling is the heart and soul of effective marketing. When brands share the stories behind their success, it creates a lasting impression on prospects and customers. Take a note from Evernote's email that introduces their founder and the story of the product. This impressed many users of the application who got a chance to connect with the team and know more about the product.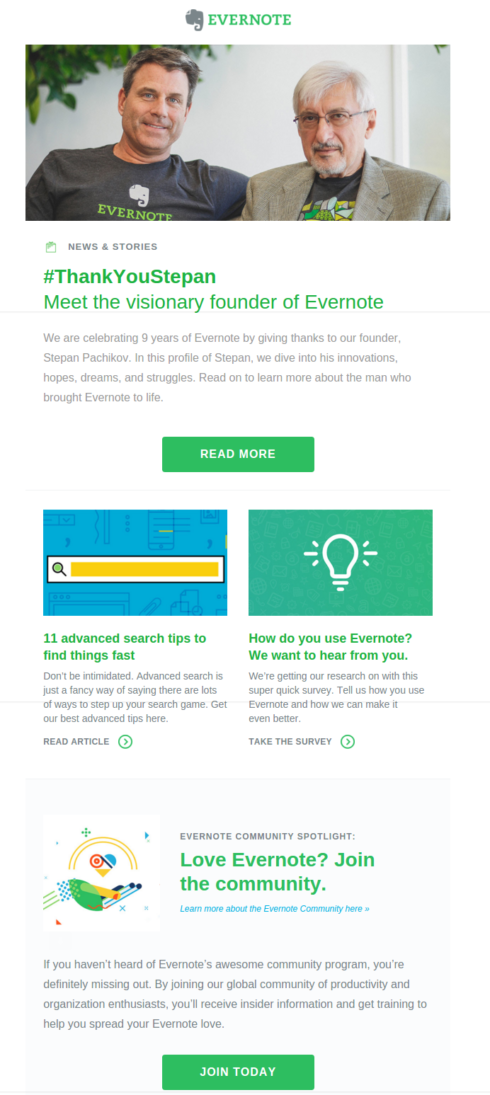 3. A festive NEWSLETTER lasts a long time
Close to 80% customers still prefer brand updates through email newsletters as compared to social media posts which many-a-times is a blink and miss appearance. Popular brewery brand Dogfish customized its newsletter completely suiting the holiday mood for Christmas and generated a lot of event registrations and sales through the dedicated subscriber base loyally following their email newsletters.

4. With great DESIGN comes greater feedback
In this email about promoting a new product, the designers at Catbird have played around with color scheme to suit its product perfectly. This has amplified the impression of the product with the intention of compelling their customers to buy.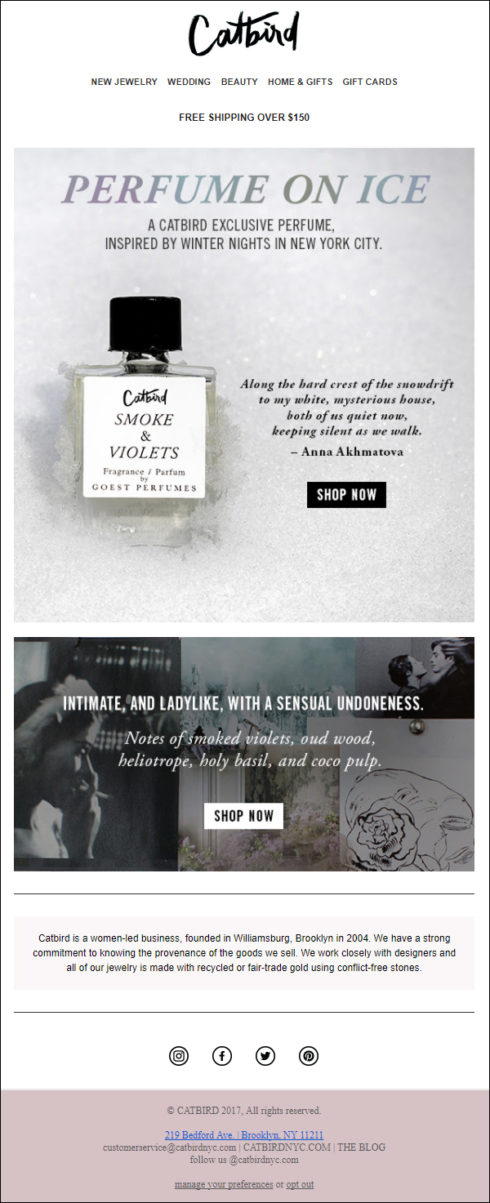 5. For PERSONALIZATION, even sky is not the limit!
This email by popular tourism brand Airbnb shows just how targeted an email can be. It achieves to re-engage an old customer with timely reminders and updates about the newest destinations suiting the customer's interests.