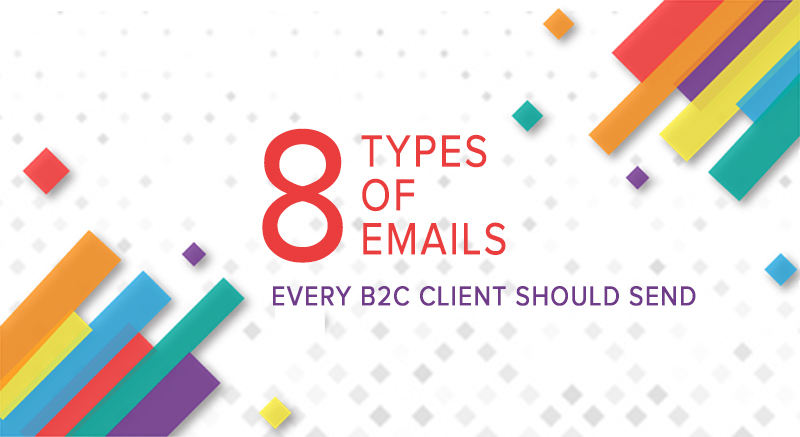 8 Types Of Emails Every B2C Client Should Send To Their Customers
---
---
More than 250 billion emails are sent daily. This figure is expected to reach 275 billion daily emails by 2019. Email marketing strategies have changed over the years. But it's still a key player in any marketing strategy. For every $1 you spend on email marketing, you can expect a return of $43. Email marketing tactics that work well for some businesses may not work as well for others. Every email marketer should understand this while designing their email marketing campaigns. Email strategy for every B2C is different and hence needs to be planned and executed properly. To help you out, we have created an info-graphics which focuses on the 8 types of emails every B2C client should send to their customers.
B2C email marketing refers to communications from brand or business directed to consumers. It differs from B2B email marketing that focuses on communications from one business to another. B2C email marketing is the most cost-effective way to promote your products, communicate with your customers and reach your business goals. It must be approached differently in all areas ranging from design and message to delivery.
Here are 8 types of email every B2C clients should send to achieve greater ROI.