Event Email Marketing Strategies To Drive Registrations
You are ready to launch your new product or are planning a webinar or an event. The first task on your list should be creating awareness of your event. You have to make sure that the news of your event reaches all your prospects and customers.
What can be a better than sending them an email? Email helps you to connect with your prospects and customers at a very personal level- their inbox. Sending emails focusing on your event is the best way to interact with your clients, create awareness about your event, drive registrations and ultimately increase your ROI.
Besides this, you can track the success of your email campaign! You can see how your email performed, who opened your emails, what worked for your business, and more.
To make sure your event registration emails drive maximum traffic and create awareness, here are some awesome email marketing strategies for you:
1. Focus on email design
Email design is one of the most important factors which determines the success of your email campaign. Keep your email layout clean and decide on the placement of different elements of your email.
Your email design should be such that it stands out in your customer's inbox. Use attractive color schemes. But take care not to overdo! Don't forget to add relevant images. Adding images which give more information about your event can make your email self-explanatory and visually appealing.
Take a look at this email from Handy. The color scheme used in the email is consistent, grey background and bright blue to draw attention to the logo and CTA. The email design is simple with a great balance between text and images.

2. Call-To-Action(CTA) button
When an email is opened, only the first fold of your email is visible. So you need to make sure that, you give your email readers the opportunity to act immediately. So try to place your CTAs as high as you can in your emails.
Try to draft impactful CTAs for your emails. Use colors that make your call-to-action buttons stand out from the email content and images.
3. Mobile optimization
According to a research, responsive email design results in a nearly 15% increase in unique clicks for mobile users from a 2.7% average to 3.3%. Emails that display incorrectly on mobile are deleted within seconds.
While checking for mobile optimization, keep these things in mind:
Make sure the size of images is as per device screen resolution.
Keep single column layout of your email for mobile view.
Break down big chunks of texts into smaller bits.
Don't forget to add alt tag for images.
4. Include a video
According to Hubspot, video in an email leads to 200-300% increase in click-through rates. Videos can make your email stand out. Also, adding a video to your email is a great way to grab attention.
Try to give a glimpse of your event through the video or a short video that reveals the journey of your company can help to increase the engagement rate of your video. If you are launching your product, try to give the first look of your product. If you are hosting a webinar, give a glimpse of what the webinar would be about with the help of a video.

5. Include testimonials
What can be better than adding testimonials of your customers who attended your previous event and are looking forward to this event? Or how one of your customers used your platform and found it beneficial for their business. You can also include a testimonial from the speaker, which mentions how excited the speaker is to deliver the webinar.
6. Brief your audience about the speaker
How about sending an email which solely talks about your speakers and gives an idea of what they would be delivering in the webinar and how it would benefit many businesses. Showcasing your speakers is one of the best technique to drive registrations.
Take a look at this video from social sprout which introduces the speakers for the webinar:

7. Include the objective of your event
Why are you planning this event? How would your subscribers benefit from your event? Mentioning the objective of your event in an email encourages your subscribers to attend your event. Make your audience feel special by asking them to contribute to your event by asking questions or participating, as after all your subscribers are your valuable assets and your event would be nothing without them.
8. Create interactive content and GIFs
Keep your email content short, precise and relevant. Focus on creating an interactive email experience. Highlight the most important phrase or text in your email. To attract a subscriber's attention and make your email aesthetically appealing, try including a visually appealing font. Don't forget to personalize your emails.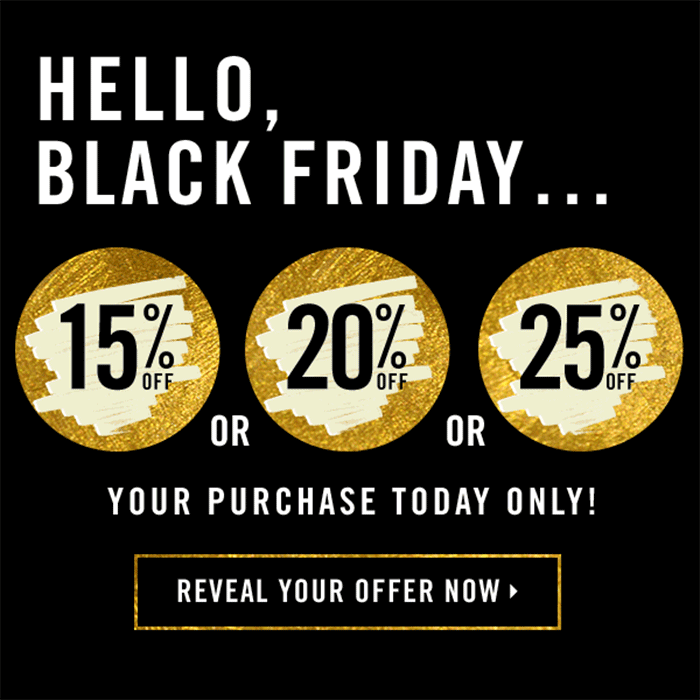 9. Leverage social media
Social media has now become the most crucial part of marketing strategies. With more than 3.196 billion global social media users, it has taken marketing to a whole new level, where you can not only connect with your users at a single click but can also track the performance of your campaigns.
According to a survey, 71% of consumers who have had a good social media service experience with a brand are likely to recommend it to others. So, make complete use of social media to announce your event. But don't forget to keep the theme of your event same throughout. Instead of creating new content every time, try repurposing your email content. Repurposing content (or using or sharing the same content over different channels) doesn't just save time and effort but also helps leverage the same content multiple times.
10. A/B test to improve every email
Now you have your event email ready and you are ready to hit the send button. Before hitting the send button, don't forget to A/B test your email. But make sure you test for one aspect at a time.
A/B testing allows you to test your email for various aspects like
Subject lines
Images
Content
Call to action(CTA) button
Location of CTA button
Location or size of images
Email design
Color scheme
There is no definite way which leads to the success of an email campaign. You need to keep on testing different combinations of the above-mentioned tips to find out what works best for your business. Think of creative ways to engage your subscribers and encourage them to register for your event. The Juvlon team can help you figure out the best strategy for your business. Try Juvlon platform for free!
Found our blog interesting? Don't forget to signup for our newsletter!